9-12 January 2020, MO, USA
Recreational boating accounts for $4.5 billion in annual impact in the US state of Missouri, generating $468 million in annual retail sales of boats, engines and accessories, with nearly 300,000 registered boats.
The Kansas City Boat & Sportshow is the region's largest indoor gathering for boat and outdoor enthusiasts with more than 300 boats on display to suit every lifestyle, activity and budget.
The 2020 edition of the show will host a Career Day on 6 January to educate students and job seekers about career opportunities in the boating industry.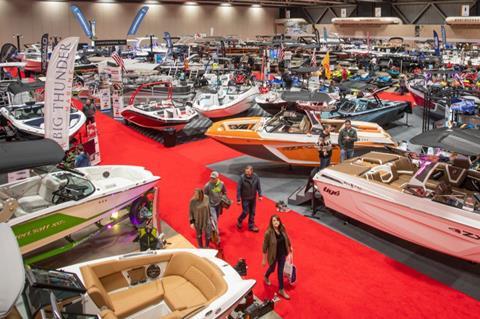 DETAILS
Exhibitors: 230
Visitors: 20,100
Hours: Thu 14:00-21:00, Fri 12:00-21:00, Sat 10:00-21:00, Sun 10:00-17:00
IFBSO Member: No
Venue
H Roe Bartle Hall, Kansas City, MO, USA