25-28 March 2021, FL, USA
Celebrating 25 years on the waterfront of downtown West Palm Beach – and in support of the Marine Industry of Palm Beach – the 35th annual Palm Beach International Boat Show is a leading Florida show, with an estimated $1.2 billion worth of yachts and accessories, including hundreds of boats ranging from 8-foot inflatables to super yachts nearly 300 feet in length.
Guests are invited to come by boat to tie up to free docks located south of the in-water displays, and the show's Windward VIP Experience caters to key customers with a VIP lounge, concierge service and indoor and outdoor lounge seating.
Running currently with the Palm Beach show is the Superyacht Show Palm Beach – an invitation-only event hosting about a dozen superyachts ranging from 180 to 300 feet long – located across the Intercoastal Waterway from the main exhibition.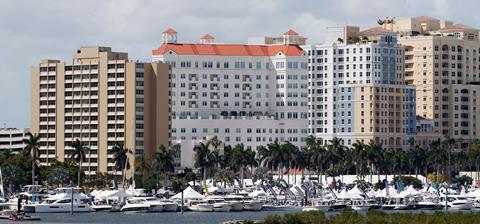 DETAILS
Hours: Thu 12:00-19:00, Fri-Sat 10:00-19:00, Sun 10:00-17:00
IFBSO Member: No
Venue
101 S. Flagler Drive, West Palm Beach, FL, USA