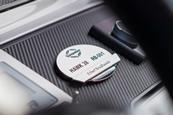 The UK's Sunseeker International has announced that the first 10 units of its new high-performance day boat, the Hawk 38, will be part of a special limited-edition series in memory of company founder Robert Braithwaite, who passed away in March this year.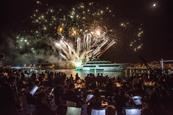 The first model from the Ferretti Group's Riva Superyachts Division, the 50m Race, made its world premiere in Venice this week.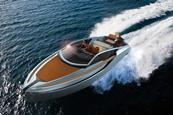 The UK's Fairline Yachts has announced the global premiere of the F//Line 33 and the Squadron 68 at the 2019 Cannes Yachting Festival in September.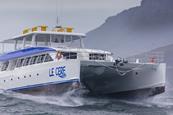 Two Oceans Marine Manufacturing has launched South Africa's biggest composite and leisure catamaran, the company announced on Tuesday.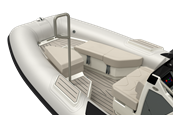 Williams Jet Tenders in the UK is to launch a new product range of semi-custom tenders and chase boats aimed at the superyacht market. The first model in the range, the Evojet 70, will launch in autumn 2019 and will be a tender capable of carrying 13 guests. A larger ...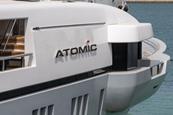 VSY (Viareggio Superyachts) launched its new 64m Espen Oeino-designed motoryacht in Livorno, Italy this week.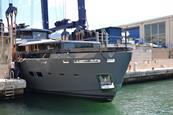 Italy's Arcadia Yachts launched two new yachts last month – hull #16 of the A85 and hull #3 of the A105, confirming its strong market performance and financial strength, the company claims.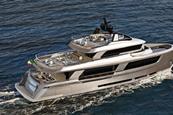 Italian superyacht builder Ocean King has unveiled its latest model, the 34m Classic 108.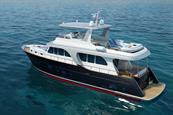 Turkish motoryacht builder Vicem Yachts has provided a build update for its new cold-moulded motoryacht, the Vicem 67 Cruiser. Construction of the hard-chined semi-displacement hull is now complete and the yacht has been certified for CE Design Category A, ensuring it is self-sufficient for extended voyages.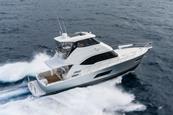 Riviera, Australia's leading builder of luxury yachts, launched four new models at the 2019 Sanctuary Cove International Boat Show (SCIBS) last week. In total, the company had 12 yachts on display – its largest fleet at any show this year.