Major boatbuilders battle it out for the 2022, Fusion-sponsored, Innovative On-Board Design Solution award
If you needed a temperature gauge on the health dynamics of our industry, a glance down the list of shortlisted companies for the Innovative On-Board Design Solution category at this year's Boat Builder Awards, would be a good place to start.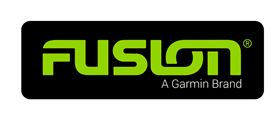 Always one of the most fiercely contested award categories, and once again sponsored by Fusion, this year's shortlist keenly reflects the giant strides the sector continues to make in revolutionising the boating experience. On the shortlist and in the room on the evening of November 15 for the Boat Builder Awards 2022, held in association with Raymarine and jointly organised by IBI and METSTRADE, will be Azimut, Sunseeker, Sanlorenzo, BRP, Ferretti and Balance Catamarans. See below their shortlisted entries as each of them vie for the 2022 On-Board Design innovation accolade.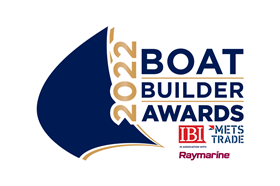 Shorlisted Nominees | Innovative On-board Design Solution

Azimut Yachts Grande 26M design features
Working from past experience, Azimut collaborated with ZF to create the 4600 propulsion system. Combined with superstructure weight reduction of 30 per cent thanks to extensive use of carbon, Azimut estimates fuel savings of 20 per cent compared to norms. The Grande 26M makes the most of its proportions with well designed accommodation and the company's Deck2Deck Terrace concept.
Balance Catamarans Versa-Helm
Balance Catamarans' Versa-Helm tackles a long-standing issue of how to pilot a catamaran effectively in both cold and warm weather conditions while achieving 360° site lines from both locations. It features a 45° pivoting mechanical steering system that enables its catamarans to be piloted up top behind the bulkhead in warm weather and and down in the cockpit when conditions call for comfort.
BRP Manitou Pontoon Boats new generation design features
Manitou threw out the rulebook for pontoon boats and completely reimagined the concept for its New Generation 2023 models. Most obviously, the use of low profile Rotax outboards with a horizontal cylinder configuration enables a beach-club like platform at the stern. Elsewhere these boats are similarly packed with practical details, styled more attractively than the norm and have class leading handling.
Ferretti Yachts X-AID Adaptive Integrated Docking System
Ferretti Yachts collaborated with Xenta to create an advanced dynamic positioning system. It automatically compensates for wind and tide, greatly easing the workload when manoeuvring in close quarters and while docking. The system slows the process of low speed handling, providing more thinking time for the person helming. Roll-out is planned across several models in the Ferretti and Pershing Boats ranges.
Sanlorenzo SP110 design features
Sanlorenzo has laid down a completely new marker with the low profile SP110. The deck drops away aft to seamlessly lead into twin deck accommodation. All main spaces on the SP110 are strongly connected with the sea thanks to futuristically designed spaces and bold use of glazing.
Sunseeker International 100 Yacht design features
The 100 Yacht flybridge design is packed with features and spaces not normally seen on a boat of this size. Sunseeker's design team has made excellent use of an asymmetrical exterior layout to provde superyacht-style privacy for the owner in a sub 24m package. The interior also boasts many design ideas that maximise the use of this model's generous beam.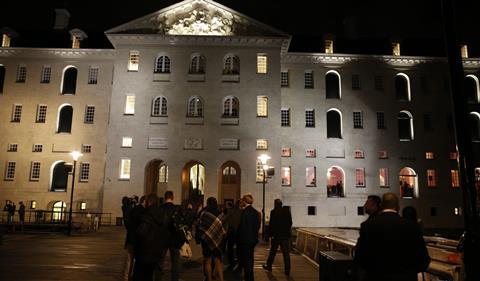 To Attend the BBA
With a week to go, tickets to the 2022 Boat Builder Awards on November 15 in Amsterdam, are selling out fast.
Act now to purchase an individual ticket or one of the last tables of 10 to enjoy an unforgettable evening with colleagues and industry contacts at the spectacular National Maritime Museum:
Individual tickets are €275 plus VAT.
A table of ten is €2,750 plus VAT.
All tickets cover admission to the event at the Maritime Museum including:
a spectactular cruise through Amsterdam's scenic canals,
welcome drinks, gala dinner, entertainment,
the awards ceremony & after-dinner party.

The return of this event is not to be missed, tickets can be purchased here and are offered on a first come, first serve basis.