Two start-ups and an established UK builder vie for top honours at the BBA 2022
The quest to reduce a boat's environmental impact is a battle across a multitude of fronts. It requires drive and passion, something the Boat Builder Awards judges picked up on in 2021 when they crowned Sunreef Eco catamarans, winner of the Environmental Initiative award last year, for pushing the boundaries in offering emission-free luxury cruising on an attractively designed yacht. This year's Boat Builder Awards, held in association with Raymarine, once again spotlights that battle to make boating more sustainable in the Eco-focused Boat of the Year award, sponsored by Marine Resources.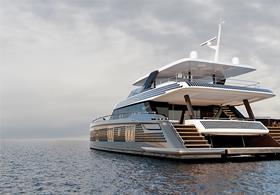 Where internal combustion engines continue to be the only practical option, heightening efficiency and reducing emissions is key - take Benetti's new B.Yond 37M - launched in July. It lays claim to being the world's greenest boat in its class, combining SCR catalytic filters – a gas control technology that uses the 'AdBlue' urea-based liquid solution already adopted in the automotive industry for Euro 6D diesel engines. This is combined with the innovative E-Mode Hybrid system by Siemens Energy, significant also because it shows how the world's biggest technologists are playing a part in marine leisure emission reduction.
Eco innovation is not just the remit of superyacht and high-end applications like the Sunreef Eco and Benetti B.Yond, of course, and this year's Boat Builder Awards, organised jointly by METSTARDE and IBI, highlight three projects at the smaller end of the spectrum - with two of the three on the shortlist for the Eco award from start-ups: IMPACD Boats from the Netherlands and its 3D printed sustainable boat; and from Italy, Northern Lights Composites' Ecoracer. They're joined by a former Environmental Initiative award winner Spirit Yachts, this time for its new, fully electric Spirit 30. In 15 days we'll find out who has taken this year's title.
Shortlisted companies for the 2022 Eco-focused Boat of the Year Award, sponsored by Marine Resources: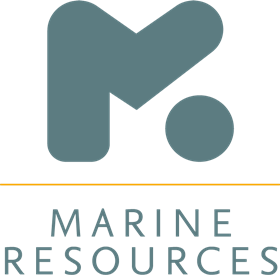 IMPACD Boats – 3D printed sustainable boat
IMPACD Boats are 74 per cent more sustainable than regular boats, according to Life Cycle Assessments and research by Technical University of Delft (TU Delft). IMPACD invested over 5000 hours of research into the three main stages of LCA: production, usage and end of life. The score is reached because recycled material is used during 3D printing hull production and each boat is powered by an electric motor. Interiors are also created using recycled materials.
Northern Lights Composites – Ecoracer
Ecoracer is a sailing sportsboat that is built from flax fibers and recycled carbon for hull and deck, basalt fibers for structural frame, a recyclable Atlas HPE core, and thermoplastic resin which makes her recyclable at the end-of-life. Vacuum infusion is used to protect the health of the yacht's builders. Ecoracer is now a regular winner on the Italian sportsboat race scene.
Spirit Yachts – Spirit 30
The 9.15m Spirit 30 is fully electric and utilises flax lay-up and bio resin in its build. The yacht is constructed from responsibly sourced, FSC-certified sapele ringframes and Douglas fir planking. A Torqeedo Cruise 4.0 FP electric drive system provides a range of circa 16nm at 5 knots. Batteries are recharged by shore power or via solar panels that mount over the cockpit cover. During commissioning the lightweight Spirit 30 recorded an upwind sailing speed of 6.8knots and 10 knots off the wind in a wind speed of 18-20 knots."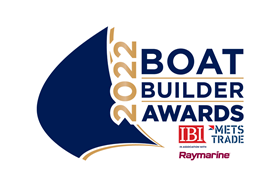 To Attend the BBA
Tickets to the Boat Builder Awards Gala Dinner, taking place the evening of November 15 in Amsterdam, are now on sale with the option to purchase individually or in tables of 10 to enjoy an unforgettable evening with colleagues and industry contacts under the starlit canopy of Amsterdam's National Maritime Museum:
Individual tickets are €275 plus VAT.
A table of ten is €2,750 plus VAT.
All tickets cover admission to the event at the Maritime Museum including:
a spectactular cruise through Amsterdam's scenic canals,
welcome drinks, gala dinner, entertainment,
the awards ceremony & after-dinner party.

The return of this event is not to be missed, tickets can be purchased here and are offered on a first come, first serve basis.