With a post-Covid return to the full-scale Boat Builder Awards at the National Maritime Museum in Amsterdam and all that its unique setting offers, this year's event is primed for a new Post Dinner/Awards Party, sponsored by marine industry communications specialist McKenna Townsend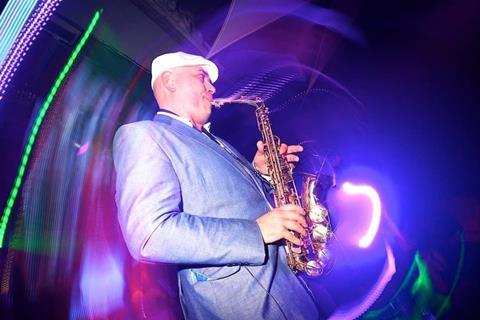 The boating industry has plenty to celebrate this year, and that will certainly be the case at the 2022 Annual Boat Builder Awards taking place in Amsterdam on the evening of the 15th of November.
Organised by IBI and METSTRADE, in association with Raymarine for the past eight years, the Boat Builder Awards for Business Achievement recognise the companies and individuals driving the industry forward across multiple spheres: design, innovation, collaborative working, environmental responsibility, marketing, and personal contribution.
Spirits are bound to be high as the industry's leaders gather in five week's time to celebrate remarkable successes in the wake of several years of remarkable challenges. To cap off the evening on a special note, marine marketing firm McKenna Townsend is joining this year's awards as sponsor of the new BBA Post Dinner/Awards Party, featuring drinks and dancing.
"The drinks are on us!"

– Matt McKenna, McKenna Townsend
With just shy of 100 entries across 10 award categories, the BBA jury has had the challenging task over the past two weeks of narrowing down the list down to several dozen top entries which will be announced as finalists – all to be recognised and celebrated during the final Awards presentation.
"We are delighted to be sponsoring the after-dinner party at this year's Boat Builder Awards," commented Matt McKenna, co-Managing Director at McKenna Townsend. "The marine industry is very close to our hearts at McKenna Townsend, as we have a specialist global marine marketing and PR division which is doing some fantastic work with clients in the sector.
"The Boat Builder Awards is always such an enjoyable event that we look forward to attending," continued McKenna, "and this year it's set to be bigger and better than ever! We are looking forward to seeing lots of our clients and industry colleagues and we are sure everyone will particularly enjoy not having to be back at their hotels by 8pm after last year!
"We're certainly looking forward to celebrating the occasion. That just leaves us to say – and we've always wanted to say this – the drinks are on us!"
Ticket Details
There are two ticket options available to attend this prestigious event: an individual ticket or a table of ten to invite guests and colleagues to join you for a first-class evening.
Individual tickets are €275 plus VAT.
A table of ten is €2,750 plus VAT.
All tickets cover admission to the event at the Maritime Museum including:
a spectactular cruise through Amsterdam's scenic canals,
welcome drinks, gala dinner, entertainment,
the awards ceremony & after-dinner party.


Further details on the award categories, this year's panel of judges, and event sponsors is available on the BBA website.

McKenna Townsend is a global, full-service communications agency that is renowned for delivering innovative and first-class social media, PR, creative and advertising campaigns for clients. The agency prides itself on working across many sectors, but it also has firm roots in the marine industry, working with and delivering successful, results-driven communications programmes for many leading global marine brands.