IBI and METSTRADE have partnered with Confindustria Nautica, to bring a new category to the 8th edition of the Boat Builder Awards to recognise oustanding achievement in design
In its debut as a new category for the 2022 Boat Builder Awards, the Designer of the Year Award attracted a wide range of entries submitted from across four continents providing a good representation of the developments taking place in boat building around the world.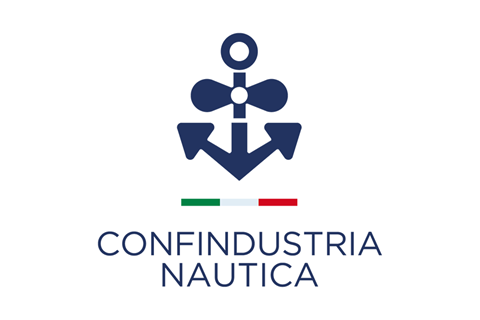 Sponsored by Italian marine industry association Confindustria Nautica, the first-time presentation of the Designer category is intended to honor the notable achievement of a designer or design team across one or more projects in the areas of external or interior boat design, superyachts, or overall naval architecture.
"With the importance of designers to the industry, this year's Boat Builder Awards is excited to add this category to our line-up of Boat Builder Awards, organised by IBI and METSTRADE, in association with Raymarine," said IBI Editor and Jury Chairman Ed Slack. "Designers not only create exciting visual interest and bring innovation to boating, but they also tackle both practical and technical challenges to make boats increasingly appealing and east to use, as well as progressing sustainability goals in bottom-up thinking."
"We are really excited to have two very contrasting entries in our final shortlist for the first Designer of the Year Award," concluded Slack while encouraging the industry to be on-hand the hottest ticket in Amsterdam during the METSTRADE show.
Shortlisted Nominees:
Tony Castro Yacht Design
Tony Castro has been leading his design team for more than 40 years, creating many successful serial production power and sail boats as well as working in specialised fields including the America's Cup and world championship race yacht design. The company continues to break boundaries, pushing beyond what might once have been considered the art of the possible. Recent examples including the innovative Galeon GTO series and the Delphia Bluescape 11, an entirely rethought approach to inland waterways boating from this Beneteau Group builder.
Carrie Fodor and Kristin McGinnis (Sea Ray)

Sea RayThe launch of Sea Ray's new SLX 260 and SLX 260 Outboard marked the first boat designed by an all-women design team. Carrie Fodor, Sea Ray Senior Design Manager, and Kristin McGinnis, Brunswick Boat Group Senior Industrial Designer, led the team that crafted this brand-new model. Their decisions were heavily informed by customer insights and they focused on delivering a good balance between form and function. This approach created a very innovative yet practical new addition to the company's portfolio as well as the first to feature Sea Ray's new design language.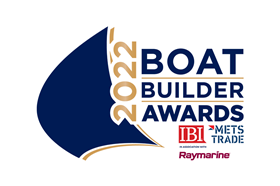 To Attend the BBA
Tickets to the Boat Builder Awards Gala Dinner, taking place the evening of November 15 in Amsterdam, are now on sale with the option to purchase individually or in tables of 10 to enjoy an unforgettable evening with colleagues and industry contacts under the starlit canopy of Amsterdam's National Maritime Museum:
Individual tickets are €275 plus VAT.
A table of ten is €2,750 plus VAT.
All tickets cover admission to the event at the Maritime Museum including:
a spectactular cruise through Amsterdam's scenic canals,
welcome drinks, gala dinner, entertainment,
the awards ceremony & after-dinner party.

The return of this event is not to be missed, tickets can be purchased here and are offered on a first come, first serve basis.