The dearth of young skilled talent joining our sector poses a long-term threat
Supply chain issues and the turbulent macro-economic picture might have been grabbing industry headlines of late, however the dearth of skilled staff and young people entering our industry is an escalating problem that genuinely threatens the long-term prospects of our sector. In a recent interview with IBI, Hallberg-Rassy CEO, Magnus Rassy, flagged the lack of skilled personnel as being a major hurdle to the brand realising its growth ambitions. "If we could get more skilled workers, we could have built many more boats. If we had 10-20% more personnel, we would have taken them straight away. The limitation is not how much we can sell but how many boats we can build," he lamented.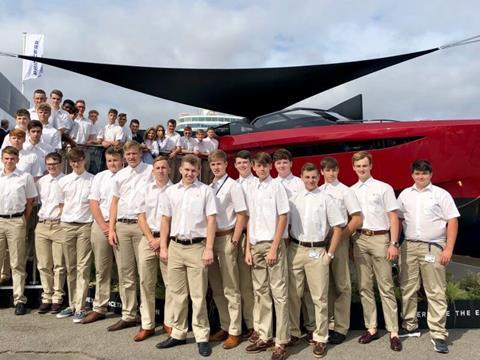 He is of course not alone. Hallberg-Rassy, like many builders around the world, has been running its own apprenticeship programme to help alleviate an issue that is only going to get worse without concerted industry efforts – The combination of lack of qualified individuals and a post pandemic marketplace that has afforded workers, for now at least, much more flexibility in the terms and conditions of their employment, is forcing issues to a head as builders are pushed to capacity to meet demand.
Add to that the technological advances and shift to electric and hybrid power systems that will necessitate a whole new raft of skills sets going forward and it's clear the industry has major challenges ahead. It's why the Boat Builder Awards, held in association with Raymarine and organised jointly by IBI and METSTRADE, and its Best Apprenticeship or Training Scheme award category, is more vital than ever, providing a pedestal to those businesses and boatbuilders that are doing their bit as we look to replenish and grow the pool of talent that is the lifeblood of this industry.
Shortlisted companies are:
MAST Academy – Apprenticeship programme
MAST Academy delivers four-year boatbuilding apprenticeships in close co-operation with New Zealand's boatbuilding industry. Industry representatives are actively involved in the creation and maintenance of the course content, ensuring that they are fit-for-purpose. MAST currently has 233 learners under enrolment in its boatbuilding programmes and steady intake growth has been experienced, despite the pandemic.
Riviera Australia – Apprentice training programme
Riviera's apprenticeship programme was first established in 1993, leading to more than 400 people qualifying with a skilled trade. Nine out of 10 apprentices have chosen to continue their post graduation careers with the company I the last six years. Apprenticeship opportunities are promoted through a regional schools outreach programme. In addition to partnering with education providers, Riviera ensures its apprentices are mentored by master craftspeople. It also enhances their life experiences by use of a programme designed to promote self-confidence.
Sunseeker International – Technical apprenticeships and graduate training
Sunseeker International continues to build on its successful apprenticeship scheme that has launched the careers of many young people since 1979. This year the company gained 80 new apprentices, making it the most extensive intake in its history. Sunseeker has also developed a two-year graduate programme. This offers recent university graduates a two-year scheme with rotational placements in a variety of disciplines, from production and operations to finance and marketing.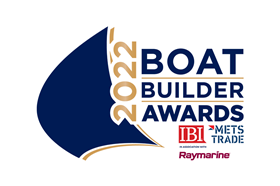 To Attend the BBA
Tickets to the Boat Builder Awards Gala Dinner, taking place the evening of November 15 in Amsterdam, are now on sale with the option to purchase individually or in tables of 10 to enjoy an unforgettable evening with colleagues and industry contacts under the starlit canopy of Amsterdam's National Maritime Museum:
Individual tickets are €275 plus VAT.
A table of ten is €2,750 plus VAT.
All tickets cover admission to the event at the Maritime Museum including:
a spectactular cruise through Amsterdam's scenic canals,
welcome drinks, gala dinner, entertainment,
the awards ceremony & after-dinner party.

The return of this event is not to be missed, tickets can be purchased here and are offered on a first come, first serve basis.