Don't miss out; Nominations close 28 September; tickets available for purchase now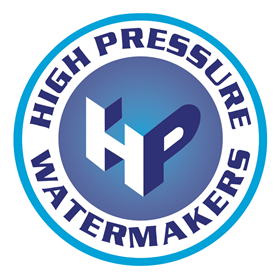 As the industry continues on the path towards sustainability, the 2022 Boat Builder Awards has added a completely new category to highlight advances crucial to the future of the business – Environmental Improvement in Manufacturing Process, sponsored by HP Watermakers.
The 8th annual Boat Builder Awards for Business Achievement – jointly run by IBI and METSTRADE, in association with Raymarine – continues to recognise companies and individuals who are driving the marine industry forward through design, innovation, collaborative working, marketing, personal achievement, and environmental responsibility – with two categories now devoted to the myriad of sustainability advances builders are making in both product design and manufacturing processes.
Judges will be looking for nominee boat builders in the new manufacturing category that have made changes to improve their businesses and/or production processes which have resulted in measurable reductions in environmental impact.
Don't miss out – Entry deadline extended to 28 September!
Boat builders are devoting C-suite positions to Sustainability Officers that look at every aspect of the business, they are preparing detailed reports on the results of initiatives to reduce their carbon footprint, experimenting with new materials to reduce resource usage and recycling waste, cutting back on their use of water and contributions to landfill waste, committing to scientifically-based targets, and investigating end-of-life solutions for obsolete boats. That comes in addition to massive investments to integrate new propulsion technologies, hull designs, electrification and more to make boats themselves greener.
One only need to look at a sampling of the 100s of articles IBI has published on this this topic to find worthy candidates and see the breadth of activity in which boat builders are investing:
Brunswick adds first chief sustainability officer
The boating industry's largest player, US-based Brunswick Corporation, has added a top sustainability position to its leadership team while also announcing the release of its 2021 Sustainability Report, "Together for the Planet" highlighting enterprise-wide strides on environmental goals.
Fountaine-Pajot reports growth & latest sustainability investment
French boatbuilding group, Fountaine Pajot, provided an update on its Odysséa 2024 strategic plan which includes taking a majority stake in Alternatives Energies as a further step in the company's drive for carbon neutrality by 2030.
MasterCraft Boat issues inaugural Sustainability Report
US-based boatbuilder MasterCraft Boat drew accolades from investors with the issuance of its first-ever sustainability document underscoring the importance of social and environmental responsibility to the company, while outlining its formal commitment to reducing its long-term environmental impact.
Sanlorenzo's Perotti outlines roadmap to 2030: "A race we must win"
Sustainability, new collaborations, and a raft of new launches and future projects were among the undertakings Executive Chairman and CEO Massimo Perotti set out in Sanlorenzo's 'Road to 2030' roadmap that centred heavily on innovation and technology. A key part of the 'Road to 2030' will also be extending its sustainability path to its supply chain…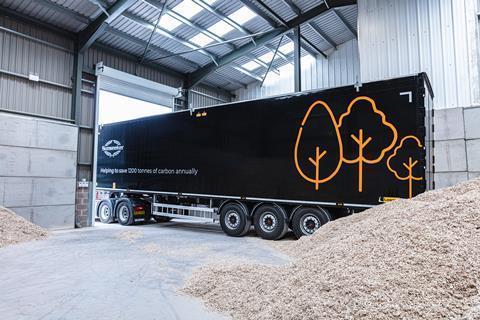 Sunseeker announces new 'circular' biomass project
The UK's Sunseeker International has teamed up with AMP Clean Energy, the specialist developer, operator and owner of low-carbon energy projects, on a new biomass initiative that will see the global yacht manufacturer use its waste timber as a source of renewable heat. The project will enable Sunseeker – which produces around 1,360 tonnes of usable timber arisings from its boatbuilding operations in Poole and Portland – to process the waste timber in order to provide a source of renewable heat to two sites, resulting in savings of approximately 1,200 tonnes of carbon each year.
Cannes 2022: Beneteau Group talks strategy
At its Cannes press conference, Beneteau cited sustainability as one of its core pillars to growth. Boat Division CEO Gianguido Girotti reaffirmed that the builder is focused on reducing the environmental impact in composite materials and propulsion systems, while also transforming manufacturing operations and processes: "We decided to change the way we produce our small composite parts and we introduced a new bio-sourced resin and natural fiber to replace the classic one. We also decided to look at the energy consumption at our plants. We have decided to collaborate with a local actor called Vendée Energie to install 4 hectares of photovoltaic shading over all the parking lots at our production sites."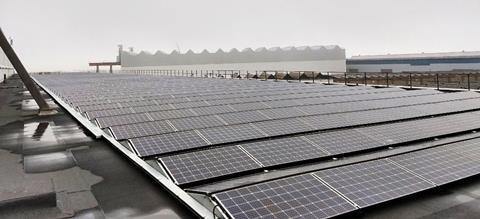 Amels, Damen step up solar power capacity
Amels, the superyacht division of Damen Shipyards Group, says solar power generation at its yard on the Dutch North Sea now accounts for nearly one-third of its annual electricity need there. It says that equals the power consumption of 5,000 households, adding, "We expect the solar panels to reduce our CO2 emissions by 20%."
Should your company be among those recognised for similar environmental initiatives at this year's Boat Builder Awards? Get your nominations in now.
Taking place on 15 November, the gala awards event returns to the stunning National Maritime Museum in Amsterdam to bring the industry together for a night of first-class networking and celebration while honouring boat builder excellence.
Secure your tickets now
– 2022 Boat Builder Awards –
Tuesday, 15 November
The 2022 Categories at a Glance
Retail Marketing Initiative, sponsored by ePropulsion
Collaborative Solution between a Production Boat Builder and its Supply Chain Partner (for boats under 24m), sponsored by Ultraflex
Collaborative Solution between a Superyacht Builder and its Supply Chain Partner (for yachts over 24m)
Innovative On-board Design Solution, sponsored by Fusion
Environmental Improvement in Manufacturing Process, sponsored by HP Watermakers
Eco-focused Boat of the Year, sponsored by Marine Resources
Designer of the Year
Best Apprenticeship or Training Scheme
Rising Star, sponsored by Lumishore
Lifetime Achievement Award, sponsored by Sleipner Group
Event Partner (Canal boat & pre-dinner drinks reception), sponsored by Highfield Boats
Entries are easy; don't miss our hints and tips for a successful nomination.
For full category and nomination details: visit www.ibinews.com/bba2022
Contact: Kim Hollamby
Sponsorship opportunities: Philip Pereira