Who deserves to join our illustrious list of previous winners in this category at the 8th annual Boat Builder Awards?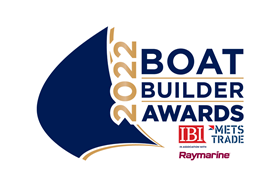 Who in the global boat building community will be nominated for this year's Lifetime Achievement Award, sponsored once again by Sleipner.
The Lifetime Achievement Award is a major highlight of the annual Boat Builder Awards for Business Achievement held in association with Raymarine and organised jointly by IBI and METSTRADE, especially when the recipient is on hand for a night of celebration.
Past winners have predominantly been individuals who started their careers in the boom years of the 1960s and whose entrepreneurial drive combined with a surge in the disposable income of consumers ensured that their companies came through as world leaders in their sectors.
Last year's award went to Leon Slikkers, founder of S2 and Tiara Yachts, who at the age of 93 only retired from boat building last year after starting, nurturing and developing the business which continues to flourish as a family-run company.

There were of course many difficult times in the subsequent decades as successive recessions or adverse geo-political events hit the business, but this esteemed group survived and prospered where many others fell by the wayside.
As we survey the scene in 2022 following some relatively good years for the industry, it's an appropriate time to take stock and to consider which of the many individual boat builders – who have not only maintained success but forged ahead – and thus are well-deserving of this year's LTA.
Could this year's winner be one of those who have embraced new technologies and turned them into successful commercial reality in the boats they build, or others who have spotted worthwhile niches and created boats to suit today's consumer demands? All are possible candidates alongside some of the veteran builders who paved the way for boat building in earlier days.
During Covid-19 lockdowns, our presentation to the 2020 BBA Lifetime Achievement Award winner aboard one of his own boats was a memorable highpoint in tough times.
The 2022 Awards return this year to their iconic home at the National Maritime Museum in Amsterdam on November 15 for a first-class night of mixing and mingling with industry leaders, including pre-dinner drinks, a three-course dinner, entertainment and post-awards party.
Recognising those who make a difference
– the 2022 Boat Builder Awards Lifetime Achievement Award –
sponsored by Sleipner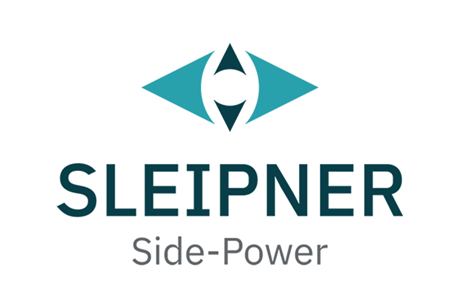 "Being part of the Lifetime Achievement Award really means a lot for us at Sleipner because we believe in the values of tradition and long-term commitment. For those of us that have been in the industry for some years it is evident that some individuals have a positive impact not only for their own business but for our industry as a whole, being ambassadors for boating and the love of boats."
– Ronny Skauen, Sleipner.
All tickets cover admission to the event at the Maritime Museum including:
a spectactular cruise through Amsterdam's scenic canals,
welcome drinks, gala dinner, entertainment,
the awards ceremony & after-dinner party.


Past LTA Winners
2021 - Leon Slikkers (Tiara Yachts)
2020 - Christoph Rassy (Hallberg Rassy)
2019 - Bill and Bob Healey (Viking Yachts)
2018 – Annette Roux (Beneteau Group)
2017 – David King (Princess Yachts)
2016 – Robert Braithwaite (Sunseeker)
2015 – Paolo Vitelli (Azimut | Benetti)