The South African Maritime Business Forum held its inaugural meeting last month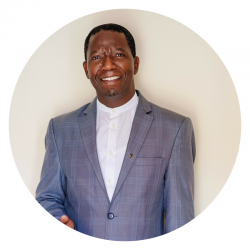 The South African Boatbuilders Export Council (SABBEX) has welcomed the formation of a new national maritime umbrella organisation tasked with growing and transforming the country's maritime economy.
The South African Maritime Business Forum held its inaugural meeting last month amid hopes of significant state investment in the 'blue economy'. The forum, led by the Department of Transport, will incorporate the entire spectrum of the maritime economy, including the leisure boat building sector.
SABBEX executive director Vanessa Davidson, who attended the inaugural meeting, said the new organisation "intends to coordinate and promote participation of businesses in realising inclusive development and growth of the sector."
"The two sub sectors where SABBEX/Boating South Africa will add value is in marine manufacturing and yachting," Davidson said in the latest SABBEX newsletter published this week. "SABBEX/BSA has committed support for the forum and we look forward to being active participants to grow and support businesses in the maritime industry," Davidson said.
Transport Department maritime boss Dumisani Ntuli also welcomed the forum, which stems from the recent adoption of a national Comprehensive Maritime Transport Policy. Ntuli told SABBEX the forum would assist in implementing the new policy.
The context (to the forum) is that South Africa has now made a very clear determination in terms of what it wants to do with its maritime sector," Ntuli said. "For a long time the country has been doing things but not based on some form of blueprint.
"This absence (of a blueprint) has resulted in a lack of direction and planning," he said. "But this [the CMTP] closes the gap that has existed."
"A route to being an international maritime centre is that we need to formalise and organise our industry. There is no doubt that South Africa is indeed a maritime nation… but our maritime economy requires more urgent attention for the country to truly thrive and make sure that we are able to reap the benefits of these marine resources we have," Ntuli said.
Maritime stakeholders hope the forum will fast-track government plans to upgrade port infrastructure via a bold investment programme dubbed Operation Phakisa. Marinas and small boat harbours are already benefiting from harbour upgrades already underway right along the coast, with three additional harbours due to be built.