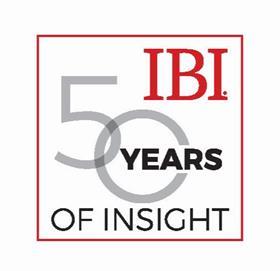 IBI is the go-to resource for news, market intelligence, and comment on the world's leisure marine industry.
Following unprecedented upheaval in the wake of Covid-19, it's never been more important to stay abreast of the competition and the latest product developments, trends, technologies and acquisitions.
With the most extensive global reach of any B2B publication in the recreational boat business, supported by an unrivalled network of journalists covering more than 60 key markets, IBI's ability to make sense of the rapidly shifting business landscape continues to provide a vital tool for key decision makers.
For more than half a century, it's been IBI's mission to keep the industry connected and to spotlight opportunity. IBI magazine is now being received by more than 22,000 industry professionals in 141 countries and is the backbone of our product portfolio offering multiple channels to reach your customers.
With more than 40,000 archived articles and 50 new stories a week, IBI's website and daily newsletter remain industry benchmarks – attracting 250,000-plus unique website users from 211 countries over the past 12 months alone – while our newsletter is received daily by more than 18,000 qualified marine industry professionals.
Our premium subscriber news service, IBI Plus, has also registered significant gains, with 143% growth over the past two years – providing a highly committed and engaged audience among the industry's leading companies.
IBI is truly regarded as the essential international medium for communicating with boatbuilders and equipment manufacturers and the distributors and dealers who sell their products.
Stay informed; stay connected with IBI
Ed Slack, Editor, IBI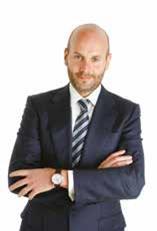 >> Media Information - Print
IBI Magazine operates as a controlled circulation magazine on a purely requested basis. 97.5% of each issue is addressed to individuals by name and title.
An advertisement campaign in IBI promotes your company to key decision-makers in the international leisure marine industry, generating new business from boatbuilders, distributors and trade buyers in 141 countries worldwide.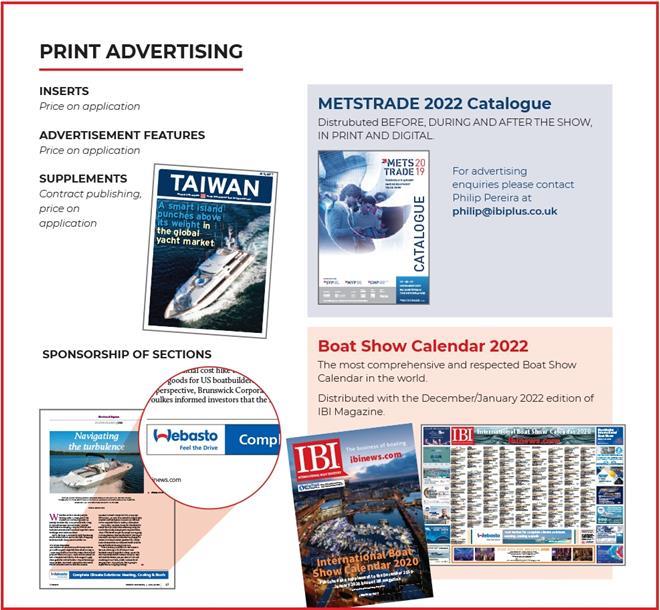 >> Media Information - Digital
IBInews.com provides the world's leading daily news service for the recreational marine industry - received by more than 19,000 confirmed marine professionals in more than 210 countries.
Time-sensitive and flexible, your message is sent straight into the inboxes of key decision makers at boatbuilders, distributors, dealers, designers and equipment manufacturers.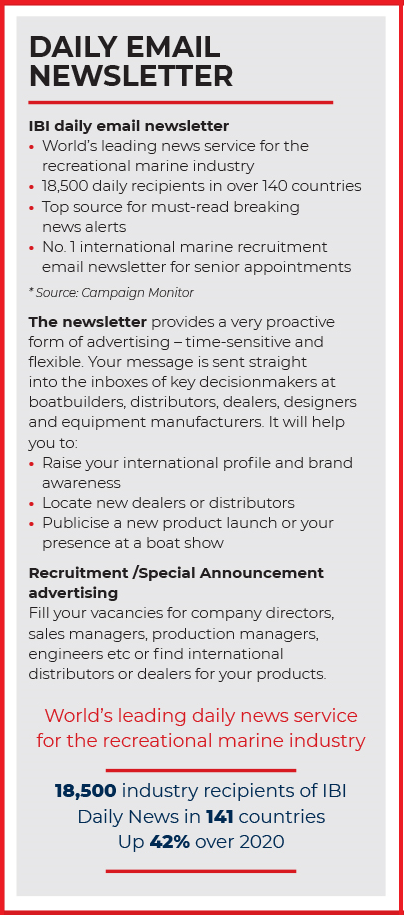 >> Media Information - Events
IBI co-produces the Boat Builder Awards for Business Achievement with the RAI Amsterdam held in conjunction with the industry's largest annual equipment show - METSTRADE - at an awards event attended by the industry's top influencers. Presented in association with the title sponsor Raymarine for the past 6 years, the Boat Builder Awards are presented in 6 categories, with each category offering high-level sponsor visibility.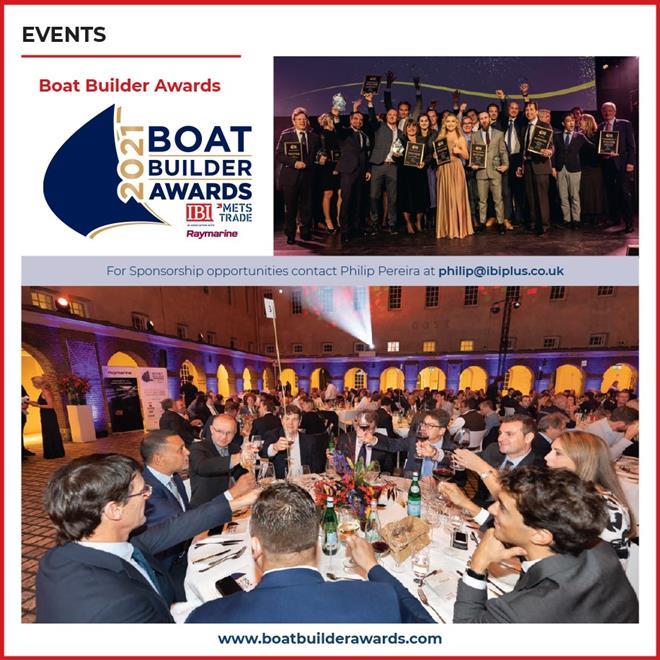 >> IBI's Audience Profile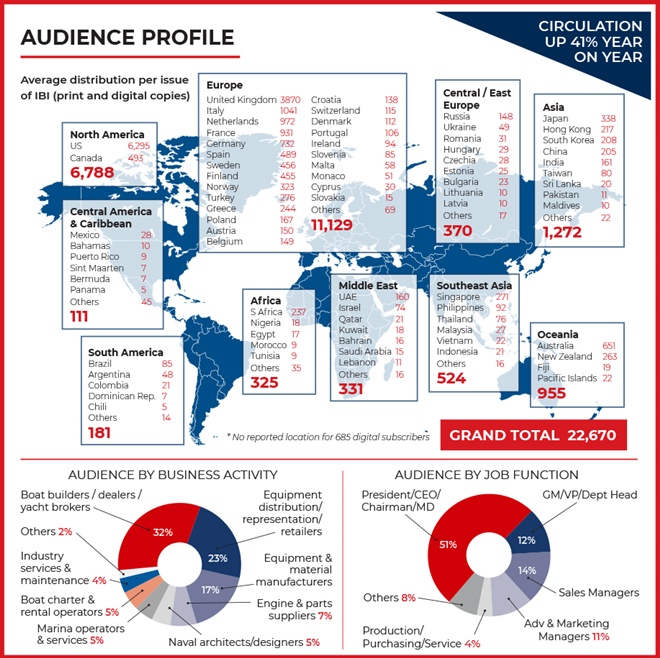 >> Features Calendar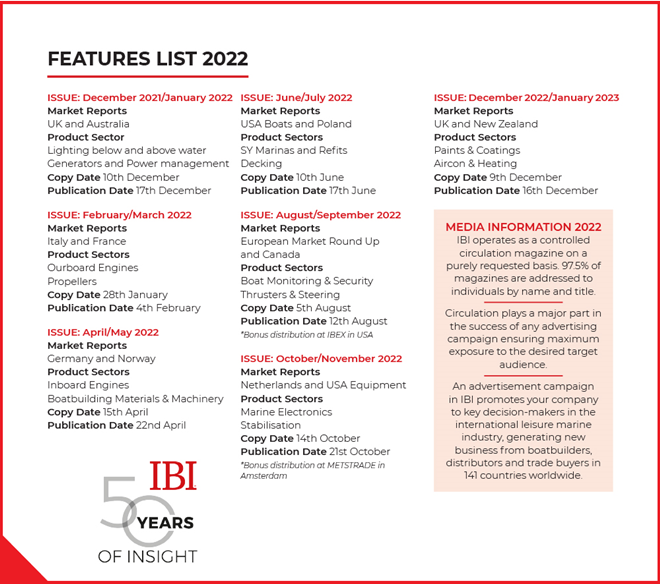 >> Contact Us
To learn more about opportunities for print advertising in IBI magazine, digital advertising on our website or the IBI Daily News email or event sponsorships, please contact Philip Pereira at philip@ibiplus.co.uk or Philippa Drysdale at philippa@ibiplus.co.uk