Adapting to the new normal is the greatest challenge our industry has faced in decades. Covid-19 has disrupted indefinitely many of those tried and trusted ways of doing business and connecting with customers.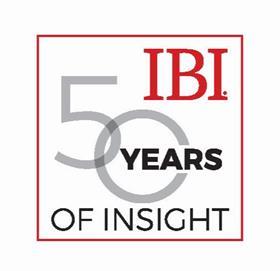 It has been IBI's mission for the last 52 years and counting to keep the industry connected and to spotlight opportunity. In 2020 we've redoubled our efforts to ensure that leisure marine businesses around the globe have the most dynamic platform of products to keep abreast of the latest industry news, trends and innovations with our unrivalled network of journalists in over 25 key markets, helping to make sense of the rapidly shifting business landscape.
IBI's daily newsletter is the industry benchmark, while IBInews.com has registered a significant 50% rise in traffic since its revamp, with over 38,000 unique users generating 105,000-plus page impressions a month. The growth has been matched by IBI magazine with the past year seeing a massive 40% increase in IBI's circulation as the industry worldwide has seen the benefit of receiving the magazine in its new interactive digital or print format.
Little wonder IBI is requested by over 16,000
key industry personnel
With the magazine now being received by over 16,000 industry professionals in 131 countries, IBI is truly regarded as the essential international medium for communicating with boatbuilders and equipment manufacturers and the distributors and dealers who sell their products.
In our socially distanced world, IBI is the brand that gets you closer.
Ed Slack, Editor, IBI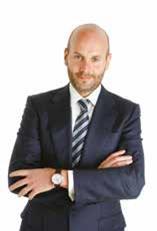 Media Information - Print
IBI Magazine operates as a controlled circulation magazine on a purely requested basis. 97.5% of each issue is addressed to individuals by name and title.
An advertisement campaign in IBI promotes your company to key decision-makers in the international leisure marine industry, generating new business from boatbuilders, distributors and trade buyers in 130 countries worldwide.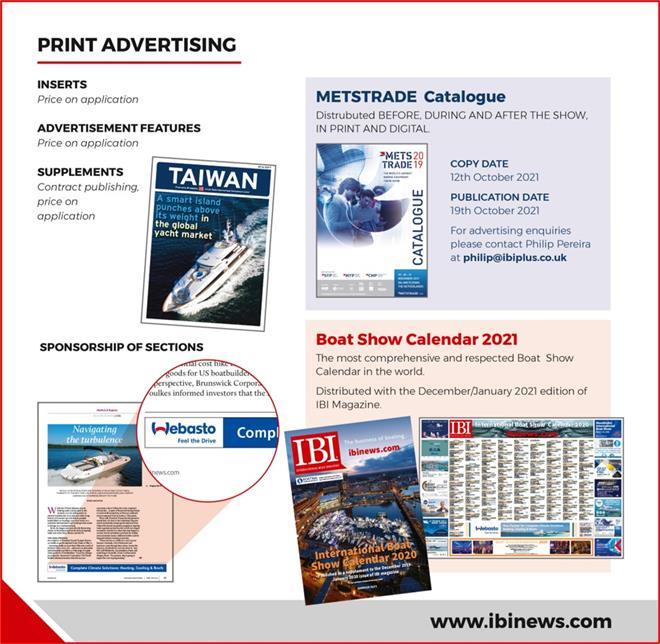 Media Information - Digital
IBInews.com provides the world's leading daily news service for the recreational marine industry - with more than 16,000 confirmed, request-only subscribers in over 130 countries.
Time-sensitive and flexible, your message is sent straight into the inboxes of key decision makers at boatbuilders, distributors, dealers, designers and equipment manufacturers.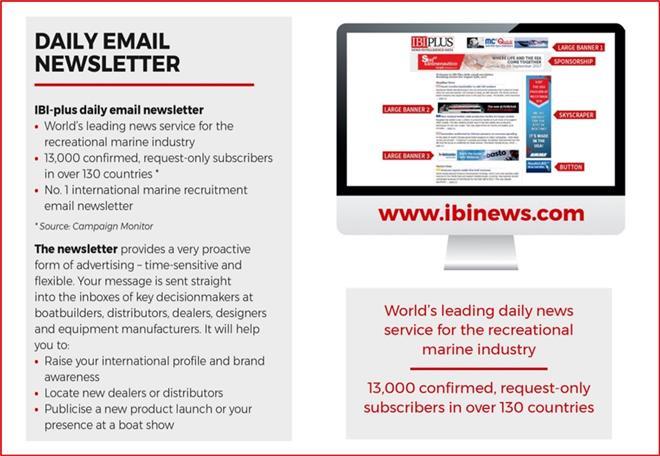 Media Information - Events
IBI co-produces the Boat Builder Awards for Business Achievement with the RAI Amsterdam held in conjunction with the industry's largest annual equipment show - METSTRADE - at a gala event attended by more than 350 of the industry's top influencers. Presented in association with the title sponsor Raymarine for the past 5 years, the Boat Builder Awards are presented in 10 categories, with each category offering high-level sponsor visibility.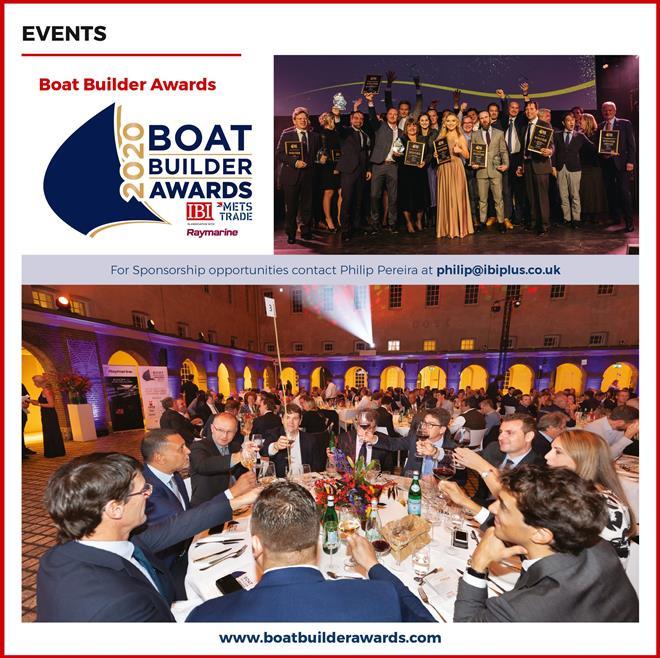 IBI's Audience Profile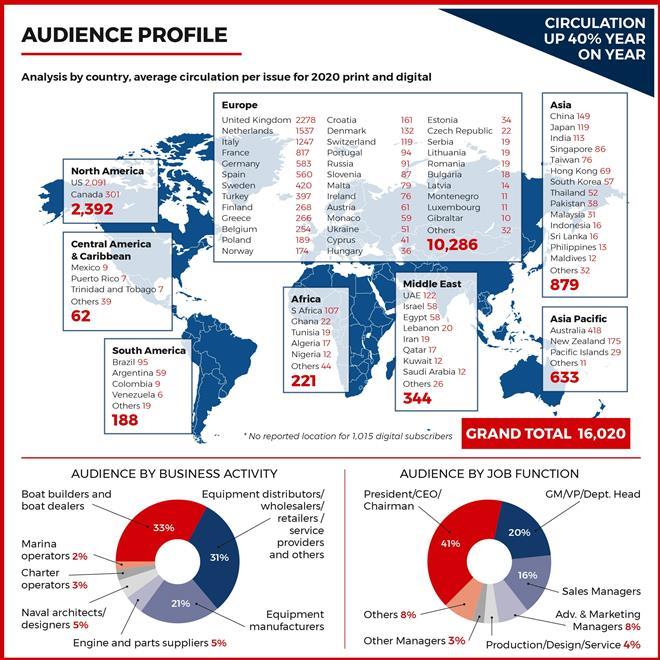 Features Calendar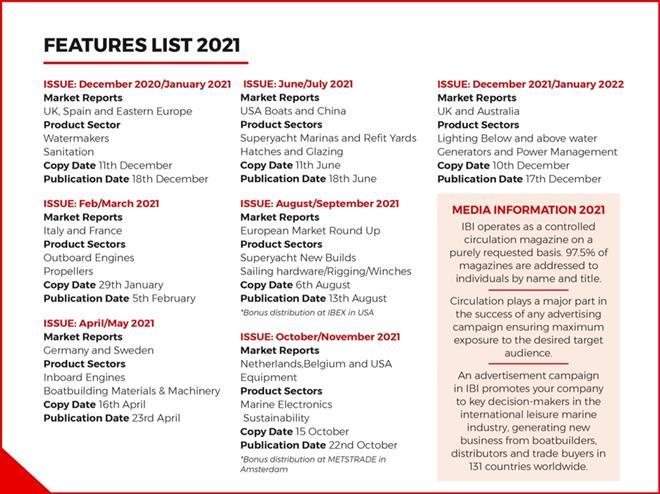 Contact Us
To learn more about opportunities for print advertising in IBI magazine, digital advertising on our website or the IBI Daily News email or event sponsorships, please contact Philip Pereira at philip@ibiplus.co.uk or Philippa Drysdale at philippa@ibiplus.co.uk