Energy Observer Developments will present its hydrogen fuel cell technology integrated with a new 40-foot open boat developed with Hynova Yachts as a dayboat or superyacht launch

It's Déjà vu for the North American boat industry as US president Donald Trump announces a new 10% tariff on Canadian aluminium, while Canada vows to retaliate

With ever-greater visibility being given to ownership of company registers in a increasing number of offshore 'tax haven' jurisdictions, Bermuda is now committed to joining them by making its register accessible to the public by January 2021.

Shipments begin as scheduled in spite of global Covid-19 shutdowns

Responding to the growing demand for large superyacht luxury sail catamarans, UK design studio, Malcolm McKeon Yacht Design, has collaborated with Sunreef Yachts to develop a radical 46m (151ft) superyacht concept named the Sunreef MM460 CAT.

HLT Limited moves production to newly-acquired second location, expects minimal production delays

Custom Line, part of Italy's Ferretti Group, has announced the sale of four new yachts in July alone – a Custom Line Navetta 42, a Custom Line Navetta 37, a Custom Line Navetta 33 (displacement line) and a Custom Line 120' (planing line).

The Cannes Yachting Festival will be the first boat show on an international scale to reopen in the post-lockdown period with almost 400 boats presented ranging from 3m-43m.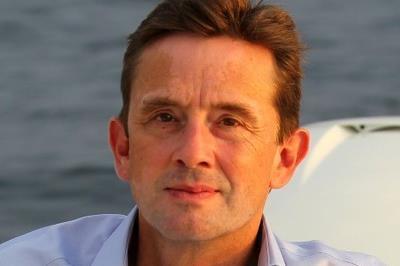 The president of Brunswick Boat Group speaks with IBI about building boats through a pandemic, and how the experience could change the industry moving forward
Sector Spotlight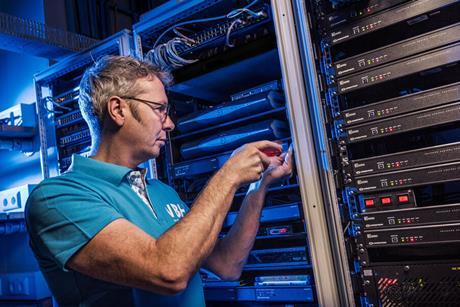 As the boating industry accelerates the push into smart technologies onboard, those advances make superyachts particularly vulnerable
NEW! IBI Market Tracker
>> Interactive: Highlight tabs or symbols to change chart
Market Commentary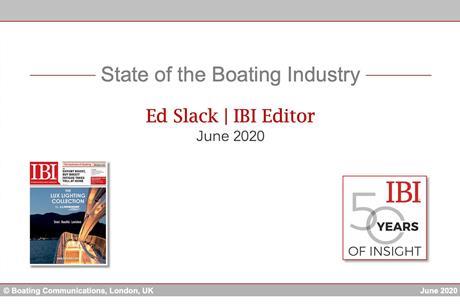 IBI Editor Ed Slack contemplates boating's prospects in the wake of Covid-19, looking at two potential scenarios for the industry and how they might play out over the rest of the year.  See our presentation above (18 mins) and watch this space for more.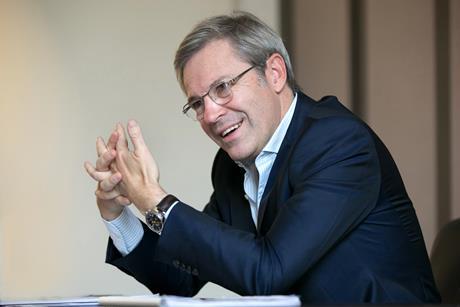 Hervé Gastinel, former CEO of Groupe Beneteau, shares his expertise on strategic priorities in the wake of the Covid-19 crisis

Manufacturer's IPS technology becomes engine for change as part of WWF Climate Savers program