UK sailcloth manufacturer opens its doors to the public
Bainbridge International, one of the world's oldest sailcloth and marine hardware manufacturers, has opened a new trade shop in the UK.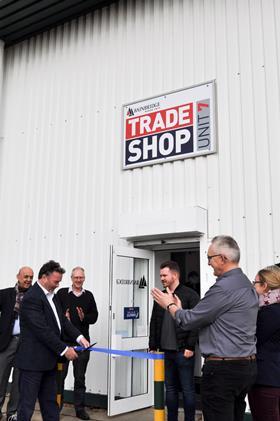 Located at the Hedge End distribution centre in Flanders Park, Southampton, the new shop means customers can simply walk in, order and collect any stocked line with minimum waiting times. The official ribbon-cutting ceremony was held on Monday by Bainbridge MD Andrew Smith.
"Our trade shop further enhances our offering to the marine industry and shows our ongoing commitment and dedication to customer services," Smith says. "This service particularly gives our local customers the ultimate flexibility. If they've forgotten a crucial item in an order, they now have the opportunity to come and collect it and not have to wait for the next delivery."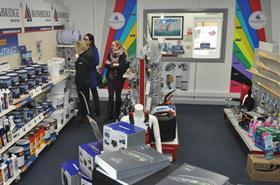 The new shop allows access to Bainbridge's extensive stocked range of brands across all markets – Sail & Cover, Marine Hardware, Watercraft, Trailer parts & Portable Refrigeration. It is located just two minutes from Junction 7 on the M27 at Unit 7 Flanders Park, and is open from 7.30am until 5pm, allowing same-day purchasing on hundreds of items.