CEO David Foulkes tells institutional investors that Brunswick is well-positioned to outperform through a range of market conditions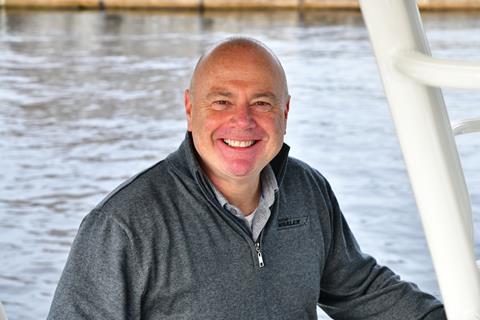 "It is not our intention to participate in the marine industry, it is our intention to define it." So said Brunswick CEO David Foulkes at the Raymond James 40th Annual Institutional Investor Conference in Orlando, Florida on Tuesday.
Foulkes went on to tell attendees that there is "only one authentic leader in marine, and that is Brunswick," citing the company's "formidable and very unique marine business platform."
Outlining Brunswick's industry-leading technology, boat brands, propulsion and its recent expansion of the Parts & Accessories and business services portfolios, Foulkes said Brunswick is "well-positioned to outperform through a range of market conditions."
Foulkes noted that of the 10 million recreational boats in the US, half are powered by Mercury Marine. "Every one of those boats is an annuity for our P&A business, for Mercury repower and for our marine service businesses," he said, adding that each new Mercury engine sold is a 25-year annuity for propulsion related P&A due to the engine manufacturer's proprietary technologies and limited aftermarket parts availability.
"So, it's pretty easy to understand our portfolio at the moment: three parts for around one-and-a-half-billion dollars [US]," Foulkes said.
Brunswick companies have experienced sustained growth and will continue to do so, Foulkes predicted, pointing to the Brunswick Boat Group, which "five years ago was barely breaking even to every brand being profitable with operating margins of 7% and room to run."
The new CEO, who took the number one spot at Brunswick in January, said that Mercury Marine would be adding manufacturing capacity in 2019 to increase output 17% to meet unfulfilled demand and predicts more in the Parts & Accessories arena through both "bolt-on growth and acquisition growth" and saying the next two years will see the most transformational products in the company's storied history.
Foulkes' presentation focused exclusively on the Brunswick marine businesses as the company moves to divest itself of the Life Fitness equipment company it acquired in 1997 to become what it has been calling a "pure play marine company."