Sealegs International and its parent, Future Mobility Systems, have withdrawn their High Court claim against fellow New Zealand-based company Tectrax for alleged infringement of copyright in the unique arrangement of features in the Sealegs amphibious system.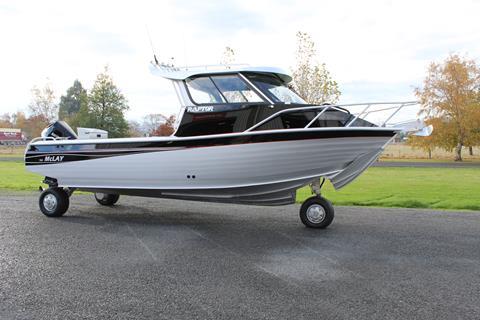 The move clears the way for Tectrax to operate without further improper interference.
Tectrax Ltd, manufacturer of New Zealand's only commercially available electric amphibious system, has been involved in litigation with Sealegs and Future Mobility Systems since late 2018.
Tectrax initially took action against Sealegs under the Fair Trading Act in response to disparaging statements Tectrax claims Sealegs made to others in the industry, including allegations that Tectrax had infringed its intellectual property rights. Sealegs counterclaimed against Tectrax, alleging copyright infringement, which Tectrax has consistently rejected.
Fraser Brown, sales manager of Tectrax, said: "Whilst disappointed that our new and innovative technology was unduly challenged from an IP perspective, we are pleased that the case against us in the High Court has been struck out."
Sealegs International late last year lost its case against Orion Marine and Others in the Court of Appeal. It then failed in its application for leave to challenge that finding in the Supreme Court. An interesting phrase in the successful argument in the Court of Appeal was that Sealegs' position amounted to "copyright heresy".
Brown said that "the copyright allegations had caused significant loss and stress to Tectrax. This is because the risk of litigation caused both boatbuilders and customers to either place their plans to go electric on hold, or in many cases, turned people away from this new technology completely.
"We are very excited about being able to finally bring electric amphibious technology to New Zealand's boating public via a number of New Zealand's most trusted boat brands and we thank them for their patience through this time."