More space for new-build projects and winter storage needed at Mulder Shipyard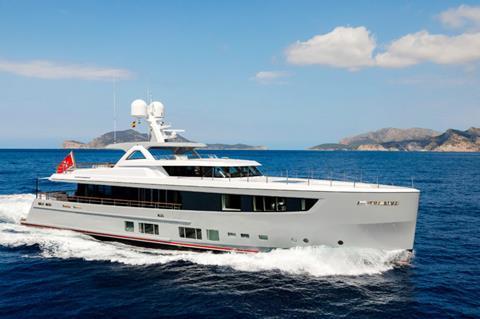 Mulder Shipyard of the Netherlands has recently expanded its facilities to make room for new-build projects and winter storage.
Commercial director Nick Mulder also told IBI his company is building a third 36m (118ft) Mulder ThirtySix superyacht.
Project Mana will be delivered next spring and will be the sistership of the 2017-built Delta One and Calypso which Mulder delivered this spring.
"The ThirtySix is a mega-success for us. We built the first one in 2017," says Mulder. "The reason for its success is that we squeeze much space out of the hull to create a smart layout."
Mulder has also recently acquired a covered, 4,000sq m (43,000sq ft) marina that is used for winter storage of 20 Mulder Favorites, very high-end motoryachts to 20m (65.6ft).
Founded in 1938, Mulder Shipyard boasts a massive portfolio of motoryachts starting at 10m and stretching to 30m (98ft) and more. It last expanded its build facilities just south of Amsterdam so it can build yachts to 45m (148ft).