Three-year supporting sponsor agreement spans six US tournament series for anglers from high school to pro levels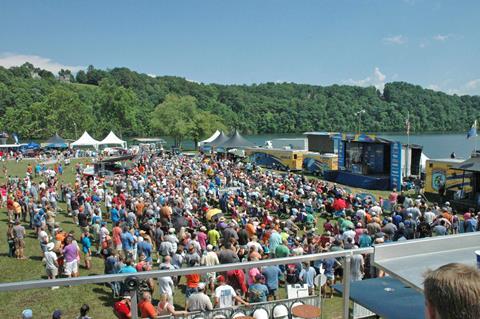 Electronics manufacturer Garmin International Inc has signed a three-year agreement to sponsor a series of freshwater fishing tournaments in the US organised by the Bass Anglers Sportsman Society (BASS).
Under the agreement Garmin becomes a supporting sponsor for six bass tournament series operated by the group, including the Bassmaster Elite Series, the Basspro.com Bassmaster Opens Series, the Carhartt Bassmaster College Series presented by Bass Pro Shops, the Mossy Oak Fishing Bassmaster High School Series presented by Academy Sports + Outdoors, the Bassmaster Team Championship and the grass-roots TNT Fireworks BASS Nation regional and championship tournaments.
As an event series sponsor, Garmin will have an opportunity to engage with fans during the Bassmaster Outdoors Expo at Elite events, and during live weigh-ins for other series tournaments.
"Garmin is proud to be a supporting sponsor of BASS and further strengthen our continued relationship with this iconic fishing brand," says Dave Dunn, Garmin director of marine sales. "We are deeply committed to the freshwater fishing industry, and the Bassmaster Tournament Trail is a great place for us to showcase our award-winning products and technologies to anglers of all ages and skill levels."
The relationship between Garmin and the BASS organisation is already strong, with 18 members of the Garmin national pro team competing in the 2020 Bassmaster Elite Series. Garmin sponsors nearly 80 pro anglers in the US, which represent the company while competing in tournaments organised by BASS, Fishing League Worldwide (FLW) and Major League Fishing (MLF).