New building to provide added space for gelcoat and mould maintenance
North Carolina, US-based fibreglass boatbuilder Parker Boats held a ground-breaking ceremony this week to mark the construction of a new, 10,000 sq ft building adjacent to the company's existing 225,000 sq ft primary manufacturing plant.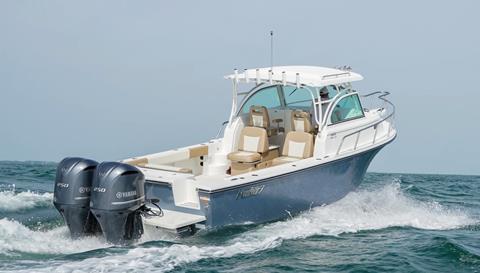 The new facility, intended to provide additional space for gelcoat and mold maintenance processes, is expected to generate between 25 and 30 new positions. When completed later this year, the expansion is expected to improve production flow and allow the builder to offer new boat model options in addition to enhancements to existing models.
Parker, which just celebrated its 55th year in business, was acquired by Correct Craft in April, 2019. "This new factory expansion will help Parker Boats meet its customer demand and provide new job opportunities to the eastern Carolina community," said Correct Craft president and CEO, Bill Yeargin.
Parker Boats manufactures a range of center console, sport cabin, walk-around and dual console boats which are sold primarily in the south-eastern US.