Boat membership franchise opens in Concarneau, France, months after first European expansion into Italy
SailTime Group, the fractional boating membership franchise, announced the opening of a new base in Concarneau, France, at the 2018 Paris Boat Show last weekend. It is the third European Base to open since September when SailTime launched new bases in Tuscany and Salerno, Italy.
"We couldn't be happier with how our European expansion is taking place," SailTime CEO Todd Hess said, "The opening of SailTime of Concarneau is the perfect finish to 2018 as we look forward to a globally prosperous new year."
The opening of SailTime of Concarneau comes on the heels of SailTime's inclusion in Entrepreneur magazine's 2019 Top Franchise Categories, the annual predictions by Entrepreneur's experts regarding what will be the hottest franchise sectors of the year along with brands that will be leading the charge.
"It's always an honour to be recognised by esteemed business publications like Entrepreneur," Hess said. "Our European expansion, along with the recognition from Entrepreneur, are just the latest examples of the staying power of the sharing economy and the desire for business owners in the marine industry to add SailTime to their offerings."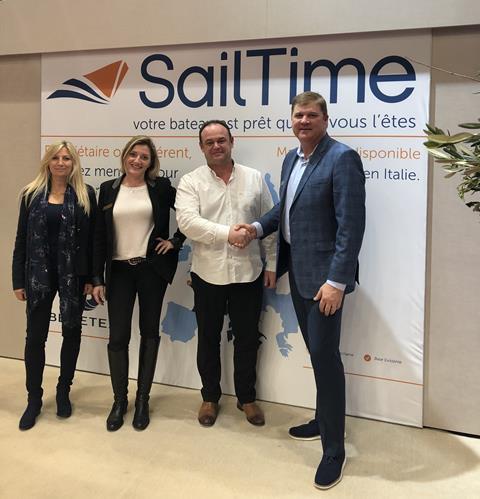 SailTime of Concarneau will be owned and operated by CN Diffusion, an exclusive dealer of Beneteau.
"We at CN Diffusion are thrilled to become part of the SailTime family and be the first dealer to bring SailTime to France," Labbe said. "We look forward to many prosperous years partnering with SailTime and expanding our market to a new market of boating enthusiasts."
Concarneau is a Breton town, the third biggest in Finistère, and the seventh biggest French fishing port. Concarneau Marina boasts nearly 770 spaces and welcomes more than 25,000 pleasure boaters a year. The town was developed in the Middle Ages, around a walled city. Its position in the Baie de La Forêt makes it one of the region's leading coastal resorts.