US fibreglass boat builder reports unprecedented net sales and gross profit in second quarter results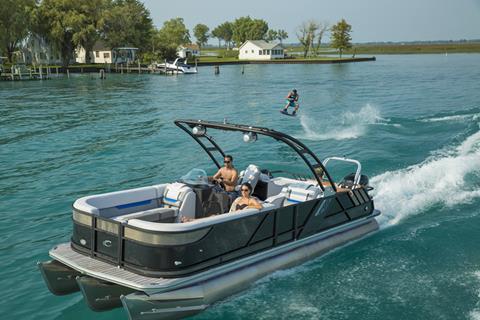 Tennessee-based MasterCraft Boat Holdings Inc, manufacturer of the MasterCraft, NauticStar and Crest Marine boat brands, reported strong growth for the second quarter of its 2019 fiscal year.
For the quarter ended December 30, 2018, the company posted net sales of US$121.5m, representing a 55.0% year-over-year increase from the $78.4m reported for Q2 2018. This drove gross profits to $27.1m, up 35.8% from the $19.9m reported in the prior year period. Net income totaled $10.2m, up $2.2m or 27.2% YOY, while adjusted EBITDA grew 35.6% to $18.6m from $13.7m in Q2 2018. The strong cash generation allowed the company to post debt payments of $8.7m.
"I am extremely pleased by the hard work and determination our employees have shown over this fiscal second quarter, which is reflected in our record levels of net sales, gross profit, adjusted net income and adjusted EBITDA," said MasterCraft president and CEO, Terry McNew.
"We continued to see year-over-year increases in retail demand for our products and our dealer inventory turns remained at healthy seasonal levels. As we look to wrap up the second half of our fiscal year, our focus will be on continuing to leverage our industry-leading strengths in operational excellence and financial management to further improve output, quality, margins and cash flow across all of our brands, as we continue our rapid growth."
The $80m acquisition of the Crest Marine brand of pontoon boats in September 2018 is attributed to adding $25.9m of net sales in the second quarter. This increase was partially mitigated by higher sales discounts given to Canadian and European dealers impacted by retaliatory import tariffs. "We made the strategic decision to partially offset the import tariff for our Canadian and European dealers," said McNew. "We believe [this] provided us with a competitive advantage."
Operating expenses for the fiscal second quarter increased by $2.7m, or 31.6% to representing the inclusion of Crest, an increase in compensation costs from added headcount to support growth initiatives, and start-up costs associated with the company's new Aviara fibreglass boat brand.