Declines in Indian automotive market hurt bottom line while marine business revenues climb almost 10%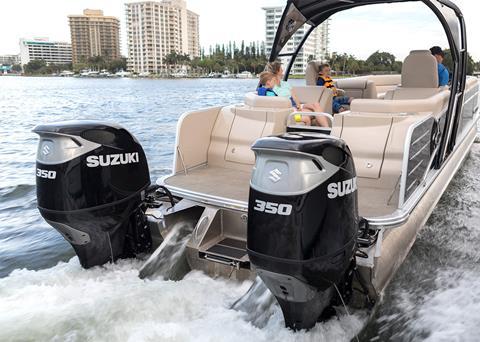 Suzuki Motor Corp released its 2019 first-quarter results on Monday, revealing lower overall sales and profits attributed to a sagging Indian automotive market offsetting gains in the company's marine and motorcycle business.
Overall net sales for the quarter ended June 30, 2019, were reported as ¥907.5bn, a decline of 8.1% from the ¥987bn in sales reported for the first three months of FY2018. Overall operating income also declined to ¥62.7bn, a year-over-year drop of 46.2% from the ¥116bn reported in Q1 2018. Net income decreased YOY by 52.8% to ¥40.5bn for the quarter, producing gross profits of ¥261.1m compared against gross profits of ¥294.5m for the previous Q1.
The company's motorcycle business fared a bit better; net Q1 sales increased by 2.0% YOY to ¥65.6bn while operating income for the segment increased by 7.5% year-over-year to ¥2.3bn.
Net sales for Suzuki's marine segment meanwhile increased by 9.9% to ¥24.8bn for the quarter, driving operating income for the business unit to ¥5.8bn and a YOY gain of 16.5%. The strong marine segment performance was attributed directly to continuing demand for large outboards motors, and in particular the company's DF350A model, in the surging North American market.