Fourth quarter sales up 7% overall, but boat sales slip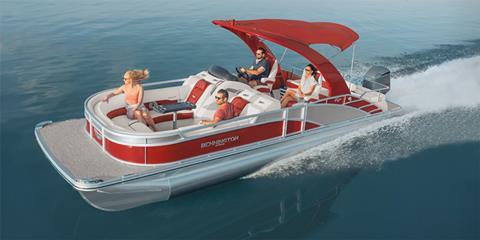 Polaris released its fourth-quarter and full-year financial results on Tuesday, reporting moderate sales increases overall offset by revenue declines in its boat business.
For the quarter ended December 31, 2019 the company reported revenues of US$1,736m, representing a year-over-year gain of 7.0% over the $1,627m in revenues reported for the fourth quarter of 2018. Gross profit was reported as $423m, reflecting an 8% YOY jump over the $391m reported for the previous Q4.
The greatest revenue gains were realised in the company's motorcycle division, which posted a 37% YOY increase over Q4 2018, along with its off-road vehicle and snowmobile division, which posted a 7% YOY gain.
The company's boat segment sales decreased by 7% to $135m for the quarter, primarily due to "negative product mix and planned dealer inventory reductions" according to the company. Gross profit for the boat division decreased by 1.0% to $25.6m, compared to $25.9m for the previous Q4
For its full 2019 fiscal year Polaris reported sales of $6,782m, representing a 12.0% increase over the $6,078m reported for FY 2018. Gross profit was reported as $1,648, for the year, compared against $1,501m for the previous year. An increase in operating expenses attributed to increased spending on R&D and strategic initiatives resulted in a net income of $323.8m for the year, compared to $335.2m for fiscal 2018. Boat sales for the fiscal year were reported as $621m, compared against $279m for the previous year. Polaris acquired the Bennington, Godfrey, Hurricane and Rinker boat brands from Boat Holdings in mid-2018. The company subsequently acquired Larson Boats last January.
"We ended the year with positive fourth quarter retail momentum in both Off-Road Vehicles and Motorcycles, supporting strong full year, broad-based sales growth of 12 percent," said Polaris Inc.chairman and CEO, Scott Wine. In 2019, we delivered strong operational performance across Polaris, especially productivity and delivery, and we expect further gains to create value for customers and shareholders in the year ahead. Our commitment to being a customer-centric highly profitable growth company is unwavering, and I am extremely confident in this Polaris team to deliver on that promise."