Marine division gross profits of $40.4m represent 22.2% of sales for the quarter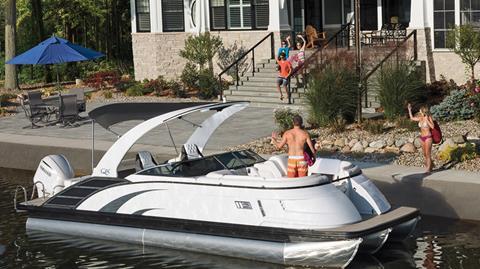 Polaris Industries released strong 2019 second quarter results on Tuesday, driven in part by strong boat sales.
Sales for the three months ended June 30 were reported as US$1,779m, representing an 18% year-over-year increase over the $1,502m reported for the same period in 2018. Gross profit for the period was reported as $436m, marking a 13% gain over the $385m reported for the previous year's Q2 while operating income was reported as $135m, up by 10% over the $122m reported for Q2 2018.
Operating expenses for Polaris also increased – by 13% to $321m or 18% of sales, primarily due to the Boat Holdings acquisition, which was completed during the third quarter of 2018, and other investments in strategic projects. Boat sales for the quarter were reported as $182m, earning gross profits of $40.4m or 22.2% of sales for the quarter. Boat sales and gross profits for the year-to-date were reported as $376.2m and $76.6m respectively.
"Our second quarter results reflect the deft leadership and disciplined execution of our Polaris team. We worked diligently to overcome the impacts of tariffs, a very wet spring and an aggressive promotional environment, delivering financial results slightly favorable to expectations but trailing our long-term performance goals," said Polaris Industries chairman and CEO, Scott Wine.
"We are encouraged by our market share gains and year-to-date growth in boats… our operational and dealer fundamentals are in good shape as we head into the critically important model year 2020 product introductions, and we anticipate improved retail performance during the second half of the year."
Polaris, which acquired the Bennington, Godfrey, Hurricane and Rinker brands from Boat Holdings LLC in May 2018 and the Larson nameplate in January of this year, celebrates its 65th anniversary with the 2020 model year.