This year's event attracted 7,698 visitors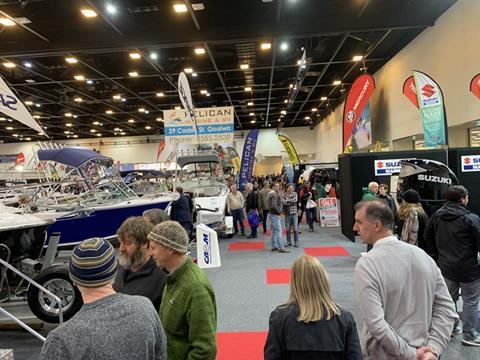 The 2019 Adelaide Boat Show was deemed a great success by its organisers, the Boating Industry Association (BIA) of Australia, despite a 3% drop in attendance to 7,698 visitors.
This year's edition (June 27-30) was transformed by the BIA as part of its work to revive the show to a grander level, returning to the Adelaide Convention Centre in the heart of the city and targeting a younger audience.
The show delivered elements of the "education & entertainment" formula the event organisers have been so successful with at other venues, to complement the important path of connecting exhibitors with quality, qualified visitors with a desire to buy products and services offered by them.
"Our creative, marketing and media teams were tasked with delivering a more engaged audience," says event manager Domenic Genua. "We needed to happily sacrifice overall visitor numbers in exchange for more families with a desire to participate in the lifestyle now, together with future boat buyers who will help our prosperity in the years to come."
Planning has already commenced for 2020 with dates identified. A long-term plan has also been envisaged to move the event slightly, in order that from 2021 onwards there is no clash with end-of-year business requirements.
South Australian Council Chairman Stuart Myles says: "Whilst there was some initial apprehension to change, our decision to do so proved absolutely correct and a positive stepping stone for the future of our recreational boating market. South Australians are boat lovers; however, we know that the opportunity for growth is considerable. If we wish to share our passion for the lifestyle, we need put boating on a pedestal and the quality of the venue and our ability to use its fabulous atmosphere goes a long way to getting it done."
The Boating Industry Association says it will conduct post-event visitor and exhibitor research to help identify further improvements for future events.