Dutch superyachts quit trade lobby; join national maritime group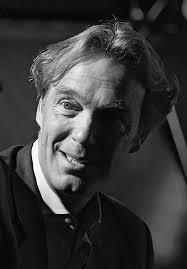 Seeking to cast their global marketing net wider, HISWA Holland Yachting Group, the lobby of Dutch superyacht makers and their suppliers, is dissolving. Its members are joining Netherlands Maritime Technology (NMT), the 400-member lobby of the Dutch maritime technology sector.
Marcel van der Spek, founding partner of Dutch decking specialist Esthec – and current Hiswa Holland Yachting Group president – told IBI at the Monaco Yacht show that it was a "no-hard feelings breakup."
He said there is a sense among his members to raise their export promotion to a more intense level after the umbrella HISWA watersports organisation agreed to merge with the Netherlands' largest leisure sector lobby.
That merger made odd bedfellows of camping gear makers, package holiday sellers and makers of Dutch superyachts, some costing more than €100m.
National Maritime Technology said in a statement its "strategic" linkup with Dutch superyacht builders "will mainly focus on global branding and export promotion of the superyacht-building industry [and strengthen] the entire Dutch maritime manufacturing industry.
The superyacht companies and the 400-plus NMT members have much in common. All specialise in high-end shipbuilding and cutting-edge maritime technology.
Van der Spek said: "NMT has a great track record when it comes to creating new business opportunities for its members worldwide. I am convinced NMT is the right partner for our industry."
In 2018, the Dutch maritime manufacturing industry grew to €7.3bn. At the end of 2018, the total order book of the superyacht construction industry was valued at €4.1bn. NMT managing director Roel de Graaf said: "We now represent even more the best that the Dutch maritime manufacturing industry has to offer."
HISWA Holland Yachting Group now has 11 builders and 14 suppliers. For now, only the former are switching to NMT but the latter may follow suit, said Van der Spek.
He said he expected superyacht builders who are now not members of HISWA Holland Yachting Group will also join NMT.