With 10 to 12 news items reported every business day by International Boat Industry, it's no doubt you might miss some of the key stories that impacted our industry this year – including those where we go beyond the press release to bring you management comments, investor analysis, new technology insights, breaking news on mergers, leadership changes and more. Below is a brief recap of some of the year's biggest story lines.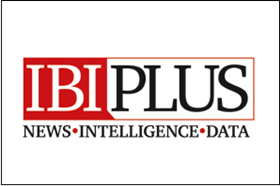 More than 90% of the business news on the global boating industry is reported by IBI first and with original insights – filed five days a week by our correspondent network covering more than 50 key markets where boats and marine equipment are produced, delivered and serviced.
If you're receiving this newsletter, you already know that we provide a concise digest of what's happening across the boating industry day in and out. But if you're not subscribed to IBI Plus, you may not know what's behind the headlines. For instance we cover some 40 publicly-traded marine companies together with their presentations of company results to investors, including the live Q&A sessions where analysts dig deeper to get a full picture of what's going on in the boating market in the moment.
We don't just replay the news – we analyse the data, scan for future trends and provide you with market intelligence to inform your business decisions.
To take full advantage of the stories below, click here to try our trial offer: £4 for 4 weeks, with cancellation available any time. See for yourself what you have been missing…
Ukrainian RIB factory completely destroyed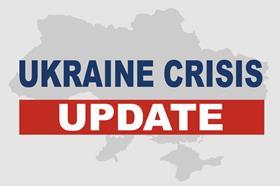 News of missile strikes on Ukrainian RIB builders MS Marine and Brig provided an intimate picture of one of the year's biggest stories as Russia's decision to invade Ukraine came home to industry partner companies and colleagues. But the repercussions of Russia's war have also reached around the world, setting off massive supply chain disruption, energy shortages, inflation and high interest rates. And of course sanctions against Russians delivered another direct hit on the superyacht industry.
Brunswick aiming for $10bn in revenues by 2025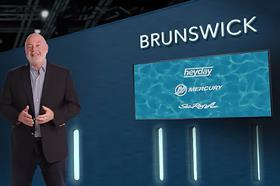 Planting a flag in the ground, Brunswick set the tone for the year ahead and future growth of the industry. The company's 2021 sales were $5.8bn, circa £7bn for 2022 – meaning they are pretty much looking at doubling revenues over a short horizon. What's driving growth? Boat Clubs, global expansion, more acquisitions, servicing other OEMs with complete solutions in connectivity, electrification and autonomy all packaged up with advanced propulsion systems… The answer is all of the above… Brunswick's scale and vision give it the means to be a trailblazer.
The United States and Britain reach deal to ease tariffs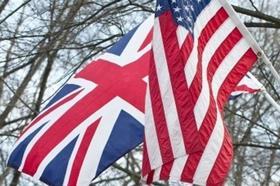 In March, the two countries reached an agreement to ease steel and aluminium tariffs on British steel, which in turn led to the lifting of retaliatory tarrifs on over $500 million worth of US goods exported to the UK, including American made boats. The European Union reached a similar deal in late 2021, which was effective as of January 1, 2022. But then in June 2022, Canada confirmed it was moving ahead with a luxury tax despite a projected C$2.1 billion impact on the boating industry. The message behind these stories seems to be that boating will always be at the whim of regulators who never learn the lesson that taxing discretionary sectors only results in lost sales and jobs.
Electric boatbuilder raises over $50 million in funding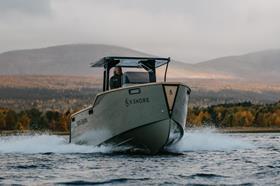 From a niche player building expensive runabouts 3-4 years ago, X-Shore is suddenly becoming a serious player. It's new E-Model (X-Shore 1) costs a third what its original model cost – bringing it into normal boat cost territory. The pace at which this company is growing reflects how Sustainability is the darling of investors. Are we reaching the pivotal Tesla moment – minnows leading the way, gaining in mass, scaling production, bringing down costs and achieving mass market appeal?
Beneteau Group talks strategy as it evolves from 'volume' to 'value' driven business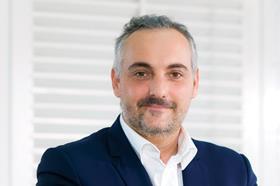 IBI was the first to break the news that Beneteau Group CEO and Chairman of the Board Jérôme de Metz was stepping down to be succeeded by Bruno Thivoyon as Group CEO with Gianguido Girotti moving up as Group Deputy CEO and Chief Executive Officer of the Boat Division. Girotti has gone on to outline the significant shift underway at the world's second largest boat builder (in terms of units), including diversification into boat clubs, connectivity technology and a strong commitment to carbon neutral boats.
MarineMax super-charges its global position in yachting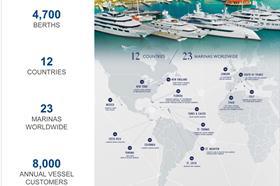 MarineMax made its name in the industry by acquiring and consolidating US boat dealerships, introducing sophisticated systems, marketing, and export inventory management to small-scale businesses. That legacy means many in the industry still consider it a 'US dealer company' but that has been changing rapidly over the last 3 or so years with extensive diversification of its portfolio, which now makes it much more than just a dealer conglomerate – it is also a boat builder, marina operator, superyacht services and brokerage business, operating on a global scale, and it is now one of the top players in the marine industry worldwide with many more ambitions.
IBEX cancelled as hurricane heads for Florida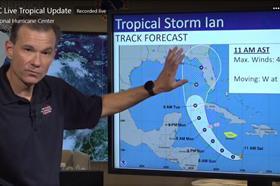 IBI was the first to break the news that the International BoatBuilders' Exhibition & Conference (IBEX) was cancelled due to the approach of Hurricane Ian, which devastated the southwest coast of Florida in America's largest boating market. IBEX is the industry's second largest trade show, so it was a significant setback for an event that had already suffered two years of Covid disruption – a similar fate that hit Boot Düsseldorf in January 2022. Cancelled at the last minute due to Covid, the world's largest indoor boat show did not take place two years in a row. Both stories are indicative of the continued vulnerability of the boat show sector and the transitions that continue to change the landscape of the industry's in-person marketing events.
Patrick Industries bolstered by marine segment; '22 marine sales to top $1 billion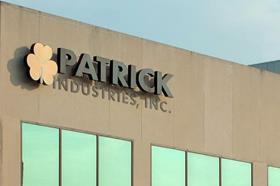 US component supplier Patrick Industries projected in late October that its marine sales will top US$1 billion for the first time, making it the second biggest player in marine equipment and accessory sales, behind Brunswick's P&A business which will near $2.5 billion this year. Patrick has invested over $1 billion in marine acquisitions in the past 5 years, including its latest at the end of November. The average value of Patrick content on a boat now sits at more than $5,100 per unit. It is among a handful of companies actively pursuing acquisitions, consolidation and synergies in the marine equipment sector to diversify their portfolios – with a particular emphasis on aftermarket growth – including Brunswick, Dometic Marine and Lippert Components. Expect to see more consolidation in one of the industry's most resilient and high-margin segments.
If you would like try out access to all of the above stories, and other industry news and in-depth reports we file on a daily basis, it's just £1, $1, or €1 a week, for the first month (an 86% discount) giving you unrestricted access to ALL the IBI PLUS premium content in the Daily Newsletter and on IBI's website.

Take this chance to see what key news stories and insights you've been missing.