Lobbying job shifts to the Netherlands Maritime Technology pressure group after HISWA Holland Marine folds
HISWA Holland Yachting Group is folding its tent after 50 years of promoting the quality of Dutch superyacht builders and their supply chain and pushing them to the pinnacle of custom yacht building worldwide.
In 2020, its lobbying job shifts to the Netherlands Maritime Technology pressure group after HISWA Holland Marine – a watersports lobby that included a dozen superyacht yards – merged with a leisure sector trade group. HISWA may continue as a lobby for Dutch makers of smaller, (semi) custom sail and motoryachts.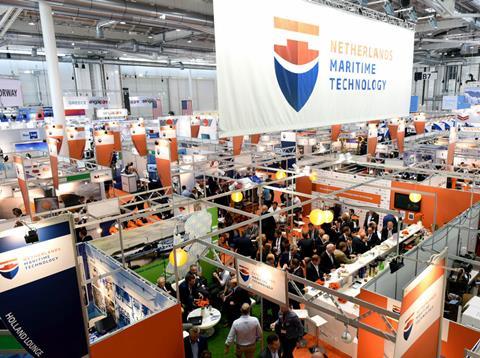 The 400+ member NMT acquires a successful superyacht sector that excels in custom construction of one-off, steel and aluminium yachts. In recent years, Dutch builders have enjoyed fierce growth. In 2015, they accounted for 18% of the value of global superyacht building. By 2018, that had risen to 30%.
"Last year, the Dutch sector received 19 new orders and had 60 superyachts under construction," says Jeroen Sirag, HHYG's Export Director in the past 6 years.
"Of these, 13 are over 80 meters long. The position of the Dutch superyacht sector has never been so strong. Today, it delivers an average of 18 yachts a year with an average price tag of €86 million and a total value of some €1.5 billion."
Sirag has raised HHYG's profile, making it much more activist and broader based by reeling in partners active in marine and luxury sectors. His marquee 'Think Yachts, Think Holland' marketing drive led to new B2C and B2B events, steps to reverse labor shortages so superyacht yards can keep pace with growth and new partnerships, notably with the Port of Amsterdam.
Sirag devised a campaign making Amsterdam a superyacht destination, notably by leveraging the clout of Schiphol Airport – Europe's 3rd largest. He enrolled other European ports into a North European Superyacht Route. For their part, several Dutch builders added capacity in Amsterdam.
Sirag came to the 26-member HHYG in 2014 with marketing experience in the high-end hospitality industry. Rotterdam-based NMT says it will focus on export promotion and global branding for Dutch yacht building through a 'superyacht platform.' Details are expected in mid-January.
NMT expects some 50 Dutch superyacht sector companies to sign up for membership. This is bound to strengthen the entire Dutch maritime manufacturing industry.
NMT's superyacht and commercial shipping members overlap to a great extent. All specialize in high-end shipbuilding and maritime technologies and NMT has much experience in creating business opportunities for its members worldwide.
In 2018, the Dutch maritime sector had a turnover of €7.3 billion. At the end of that year, the total order book of Dutch superyacht builders was valued at about €4.1 billion.