US marine equipment supplier acquires First Source Marine to grow aftermarket, OEM sales opportunities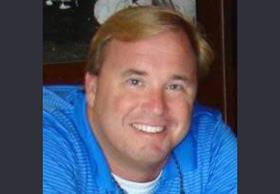 Alabama, US-based marine equipment supplier T-H Marine Supplies has acquired First Source Marine, a Florida-based wholesale distributor specialising in sporting goods equipment.
The acquisition, announced Wednesday, will enhance the company's opportunity to grow both aftermarket and OEM sales channels, according to T-H Marine CEO, Jeff Huntley. "We're thrilled to complete our largest revenue acquisition to date," he says. "Our new First Source division will allow T-H Marine to expand into new product categories, and continue to grow our product portfolio."
Huntley notes that First Source Marine will operate as a standalone division of T-H Marine moving forward, and will remain at its existing facility in Fort Myers.
Founded in 2004, First Source Marine had been a major equipment supplier to T-H Marine for several years prior to being acquired by them. "This is our first acquisition this year, but it is our eighth acquisition in the past decade," says Huntley. "We will continue working on more acquisitions and more organic product development to continue growing our stable of brands. We have such great customers who continue to buy and believe in us and our brands, and that has allowed us to achieve a compound annual growth of more than 20% over the last decade."
Celebrating its 45th anniversary in 2020, family-run T-H Marine has grown to be one of the largest suppliers of boating and fishing accessories in the US.