Yannick Madiot was VP of finance and administration at Beneteau USA from 2002-2010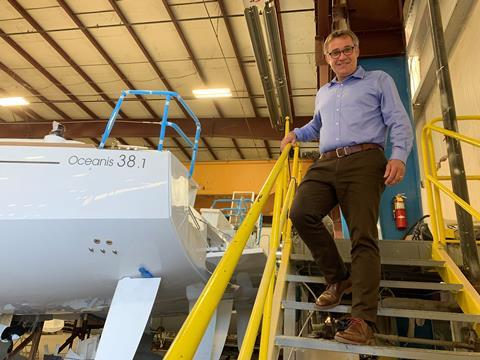 Groupe Beneteau Americas has named Yannick Madiot as its new chief operating officer for North America.
Madiot is no stranger to Groupe Beneteau, having served as VP of finance and administration for Beneteau USA from 2002-2010.
"We are very excited to have Yannick back on board with us as we continue to grow our brands to new heights on this side of the Atlantic," says George Armendariz, CEO of Groupe Beneteau Americas.
Major responsibilities for Madiot will include supervision of American support activities, including IT, Human Resources, and Finance. In addition, he will provide oversight to the group's production facilities in Marion, South Carolina and Cadillac, Michigan.
After eight years with Groupe Beneteau in the US, Madiot returned to France in 2010 and joined the WEIR Group, an industrial equipment manufacturer, as finance director for France then EMEA, before being appointed managing director of Safety Valves within Weir Flow Control in January 2013.