Thos Nelson Yacht Agency founder passes away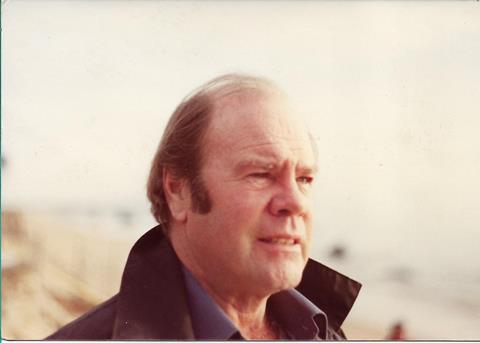 IBI is sad to learn of the passing of Bill Richardson. Bill came into the boating industry as a founder and director of the UK's Thos Nelson Yacht Agency Ltd in 1960 after many years as a leading yachtsman, including crossing the Atlantic on the Lloyds of London yacht Lutine.
He developed sales of the production of Bertram motorboats, which were based on the early offshore powerboat racing successes of Dick Bertram, Sam Griffiths and Jim Wynn. Deliveries were made in the UK, Europe, Middle East, Greece and the Mediterranean.
Thos Nelson expanded, with regular stands at the Earls Court boat shows, as agents for Hatteras, Chris Craft, the P 28 Swedish Sailing yacht and in having the Illingworth & Primrose-designed GRP Warrior motor sailor built under contract by Morgan Giles Boatbuilders at Teignmouth.
Later, Bill and Thos Nelson were successful in gaining the agency for the Finnish-built Nauticat motor sailer which became a firm favourite in the UK and Europe.
Thos Nelson were also successful international yacht brokers, with Bill selling pre-owned craft in many markets.
He moved to Gibraltar and then to the South of France and acted as agent for Lloyds Marine Underwriters Board.
Bill used his wide experience of ordering, transporting and commissioning Bertram boats up to 38ft and moved into the management on behalf of owners of the building, commissioning and use of larger motoryachts for owners in the UK and then in the Mediterranean.
He was the owner's agent on construction projects for a number of megayachts including Sheergold and Tigre D'Or. He was also involved in a major refit of Nabila when she was renamed Trump Princess. Bill also worked for members of the Kuwaiti Royal Family on their leisure yachts as well as a project to build fast patrol boats for their coastal patrol fleet.
He was very highly regarded throughout his long career by customers and shipbuilders for his knowledge of all aspects of boating and boat ownership.
People he taught and mentored over the years have gone on to work in a wide variety of boatyard and boat sales organisations.
He will be greatly missed.