Ron Krisanda joins marine safety specialist with immediate effect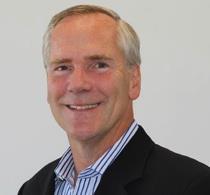 Survitec, the UK-based marine safety and survival specialist, has appointed Ron Krisanda as executive chairman for its worldwide life-saving equipment business.
As executive chairman, Krisanda will drive a comprehensive strategic plan to focus on customer needs and profitable growth. In this newly created role, he will lead both the Survitec Board of Directors and the Executive Management Team.
Krisanda has extensive business experience, including the roles of chairman, president, CEO and COO across various global manufacturing and service businesses. He is highly skilled at driving significant operational improvement to achieve financial goals, reach growth targets and create shareholder value, and has experience with both public-traded companies as a corporate officer and with private equity-owned organisations, leading their executive teams.
Most recently, Krisanda was CEO of Quality Metalcraft – Experi-Metal Inc, a US provider of metal formed assemblies for the automotive and aerospace sectors. He has been a member of its Board of Directors since 2015 and will continue in this role.
Krisanda also currently serves as Chairman of Cooper Turner Beck, a leading global manufacturer and distributor of safety-critical fasteners focused on the energy sector.
Krisanda has a deep understanding and passion for the life safety product sector. At Tyco International, he served as president of Tyco Safety Products, leading the global Fire, Security and Life Safety product division. He also served as the President of Tyco Fire & Security Europe, Middle East and Africa based in London.
"I am impressed by the scale of the business opportunity and I look forward to working with the Board and the Executive team at Survitec, the world's most trusted company for critical safety and survival solutions,'' he says.
Krisanda will be based out of Survitec's London office in the UK.