This year's event will focus on the entire United Arab Emirates market, not just Dubai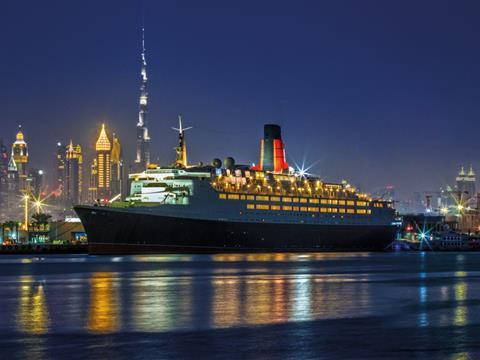 Following last year's successful edition of the Dubai International Superyacht Summit, the organisers – Dubai-based Fabulous Yachts and P&O Marinas – are gearing up for the 2019 event which will take place at the end of February during the Dubai International Boat Show.
The summit, held on February 27 and 28, will be hosted onboard the iconic Queen Elizabeth 2, which is moored in Dubai's Mina Rashid Marina under the patronage of P&O Marinas.
According to the organisers, the central theme of the summit is to inform, advise and assist all interested parties, including local UAE authorities, on the best way forward in developing the UAE as a preferred superyacht winter destination.
"Following the 2018 summit, we have found that there has been widespread acceptance of the advice and constructive criticism offered during the 2018 summit. So much so that there have been notable changes introduced to local regulations tailored to make cruising in UAE waters more viable than in the past. We intend to build further this year on this promising start in 2018."
Martin Redmayne from the Superyacht Group will serve as moderator of the summit. "Martin brings a lot of experience of the market and unique skills as a chairman of superyacht events," Fabiana Maccarini, research and development manager of P&O Marinas, told IBI.
Mohammed Al Mannaei, CEO of P&O Marinas, added: "We are focussing the summit on the superyacht market in the United Arab Emirates, not just Dubai, and during the summit we will have both speakers and topics from the government authorities of Abu Dhabi and Dubai, all promoting the United Arab Emirates."
The program will start with welcoming remarks from H.E. Sultan Ahmed Bin Sulayem, chairman of Dubai Ports World, followed by a summary of the achievements of the 2018 summit and the way forward presented by Mohammed Al Mannaei.
Other presentations on the first day will include superyacht anchorage areas and Abu Dhabi highlights by Eng. Khalid Al Qubaisi from the Department of Transport, Abu Dhabi and overviews of the maritime sector and the legislation of yachting.
UAE superyacht-builder Gulf Craft will present a perspective on the industry by Abeer Alshaali, the daughter of Gulf Craft's chairman.
The final focus of the first day will be on the charter market in the UAE with a session entitled 'The UAE as a yachting destination, successes and challenges'.
The summit will conclude on day two with sessions on safety, security, legal and insurance issues.