Certified marine-related public charities can now apply for the registration proceeds from the DAME Design Awards at METSTRADE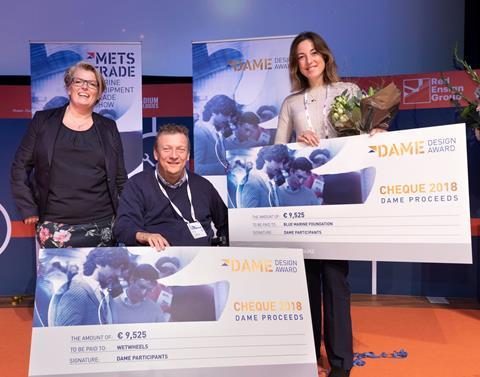 RAI Amsterdam is inviting certified marine-related charities to apply for the registration proceeds from this year's DAME Design Awards. The deadline to apply is April 19 and the METSTRADE Exhibition Committee will announce the successful recipient mid-May.
The annual DAME Award is the most prestigious recognition of innovative product designs in the leisure marine industry. Every year, the registration fees for the awards is donated to a charity, as a way for the METSTRADE community to give something back to society. To date, the average amount of the donation has been €19,000.
"The DAME Award is the best possible platform to launch new products and bring them to the attention of the global marine industry and media," says Irene Dros, maritime domain manager at RAI Amsterdam. "Winners and nominees can count on significant media coverage and by supporting a charity with the registration proceeds, RAI Amsterdam ensures that the wider society benefits as well.
"The chosen charity also enjoys increased international recognition thanks to its association with the DAME and METSTRADE, which is a win-win situation for all concerned."
This year's donation will be presented during the METSTRADE Breakfast Briefing on Tuesday, November 19, the official start of the 2019 METSTRADE Show. The proceeds of last year's DAME Awards were shared amongst two charities – Wetwheels and the Blue Marine Foundation.