The inaugural edition will take place from March 26-27 at St Mary's Football Stadium in Southampton
UK industry association British Marine has announced the launch of a new trade event to be held next year in Southampton.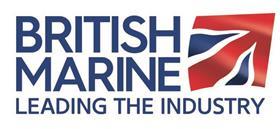 The 1st British Marine Expo will take place from March 26-27 at St Mary's Football Stadium. Sponsored by British Marine Trades Association and Superyacht UK, it will feature some of British Marine's most popular events including the Superyacht UK Technical Seminar, the Supply Chain Conference and the British Marine Trades Association Awards.
Future locations for the Expo will include other marine hotspots across the UK.
"We are delighted to launch the first edition of the British Marine Expo, showcasing and connecting all sectors of the marine industry," says British Marine CEO Lesley Robinson. "It will be a fantastic addition to the association's calendar, bringing together some of our most popular seminars and conferences which deliver expertise, a wealth of knowledge and one-of-a-kind networking opportunities to our members."
The two-day event programme will include:
Day One
Supply Chain Conference: presentations and discussions exploring how companies of all sizes can grow and exploit the array of opportunities open to them. The conference will help companies tackle the very real threats to the supply chain's future
Meet The Buyer: an annual event offering UK suppliers of marine products and services the opportunity to network with a range of buyers including overseas boatbuilders and distributors
British Marine Trades Association Awards Annual Dinner: an entertaining evening showcasing the best of the UK marine industry
Day Two
The Superyacht UK Technical Seminar: a range of knowledgeable and respected speakers will present on a wide range of current legislative hot topics
Both days:
Marine Showcase: 30 stands available for companies to showcase products and services
Stadium tours for those who would like to see behind the scenes of a Premier League club
British Marine regions and group associations will also have an opportunity to hold their own sessions throughout the two-day event. This includes meetings, cross-networking, training and membership seminars.
Opportunities for product launches, dealer conferences and sponsorship will also be available.