New policy announced at Marinas19 Conference in Southport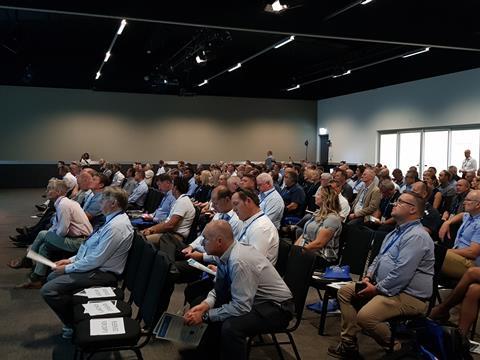 The Australian Marinas Industries Association (MIA) has joined the global fight against plastic waste by announcing at its Marinas19 Conference a new policy aimed at eliminating single-use plastics in the country's marinas. The conference, held every two years, ran from May 27-28 at the Sea World Resort in Southport on Australia's Gold Coast. Around 300 delegates attended the event.
Andrew Chapman, MIA president, highlighted the major problem of degradation of our marine environment caused through single-use plastics and he launched the MIA's policy on the elimination of them. "MIA is committed to providing industry leadership to eliminate single-use plastics by 2025 at MIA member marinas through education and information leading to changed business practices and recycling," he said.
Chapman strongly encouraged marinas to sign up and pledge their support for this policy at the conference or via the MIA website.
Delegates were also given a preview of the just-released Club Marina Extreme Weather Preparedness course – a 90-minute online training course responding to the increase in extreme weather events around the world. Based on recent case studies, the course outlines best practices in preparing for extreme weather for both marinas and for the owners of boats within marinas. The course can be purchased by anyone off the MIA website.
Marinas19 had 32 companies participating in the supporting trade exhibition to the conference, a sell-out of the available space.
MIA CEO Colin Bransgrove said: "Demand for booth space was particularly strong from international companies this year. There is growing recognition from North America and Europe that MIA provides an effective conduit into the marina industry across the Asia, Australia and New Zealand regions."
The conference included 31 plenary and break-out sessions over two days. On the third day, 100 delegates participated in a detailed study tour of waterways management and the two largest boatyards on the Gold Coast.