Third annual Foiling Awards recognise technical excellence in eight different categories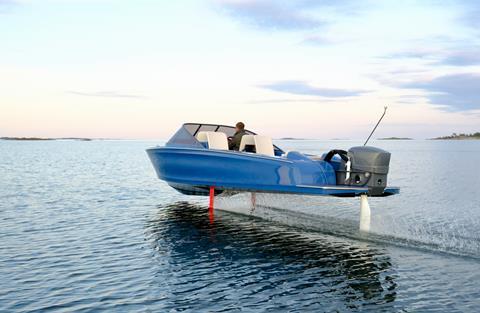 High-tech and high performance in modern boat design were celebrated last week in Milan with the presentation of the 2019 Foiling Awards.
Hosted at the WeWork headquarters in Milan, the third annual Foiling Awards were established as part of the semi-annual Foiling Week conference to recognise "the amazingly fast foiling boats, their sailors, their designers and their builders," according to organisers.
The annual awards, decided by online voting, were presented in eight different categories.
Category winners included:
Sailor Award: Balz Müller
Design Award: Mayeul Van der Broek. SP 80
Innovation Award: Condor concept boat
Production Boat Award: SYRA-Foilers NTFM-SYRA18
One-Off Boat Award: AC75 Luna Rossa
Motor Boat Award: Candela 7.5
Sustainability Award: Alex Thomson Racing
Event Award: Sail GP
The gala ceremony kicked off with the official debut of Persico 69F, a 6.9m foiling monohull that incorporates technologies found in the AC75 boats which will compete in the next America's Cup.
Wrapping up the evening's festivities, Foiling Week creators Luca Rizzotti and Domenico Boffi presented a special award to Gabriele Ganga Bruni in recognition of his work with the crews of Bissaro and Frascari and Tita and Banti, winners of the last two world championships of the Olympic catamaran Nacra 17.
The next Foiling Week event will be held at the Fraglia Vela Malcesine yacht club on Italy's Lake Garda from June 25-28, 2020.