The UK marine electronics brand was commended for its import and export strategy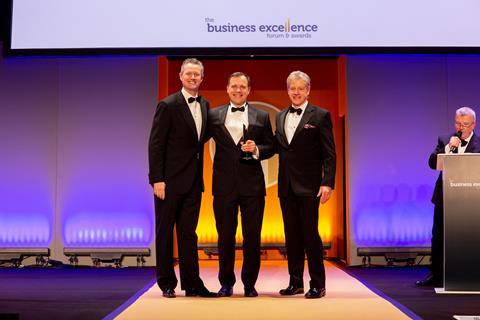 Actisense, the UK-based marine electronics firm, has been named Best Import/Export Company at the 2019 Business Excellence Awards held at the Telford International Centre last month.
Bringing together businesses from Europe, the Middle East and Africa, the Business Excellence Awards recognise 'the best of the best' in the business world and honour the achievements of businesses. They are organised by ActionCOACH, a US provider of business development programs with more than 1,000 offices in over 70 countries.
Actisense was commended for its import and export strategy. In 2018, the Poole-based company grew sales by 32% – largely due to continued trade with over 70 distributors in 45 countries, which makes up 91% of the group's annual turnover.
Actisense attributes its growth to further developing relationships with their distributors and an increased demand for marine electronic products worldwide. Actisense has also seen increased trade in European countries including France, Germany, Italy, Spain, Greece and Turkey.
Referring to Brexit, Actisense COO Lesley Keets says: "In such a politically uncertain time, we continue to look at expanding our international reach despite the possible challenges. Being recognised for our import/export efforts during this uncertain time is a great recognition of our trading efforts."
Actisense has also begun expanding its international reach further, with distributors now located in China, India and the UAE.
This recent award follows on from another import/export award win at the British Chamber Awards in 2018.