Sea-Doo FishPro and RXT-X personal watercraft models selected among entries from 54 countries representing 8,697 brands
BRP has been named the recipient of seven Red Dot Design Awards for 2019, including two awards for its Sea-Doo personal watercraft.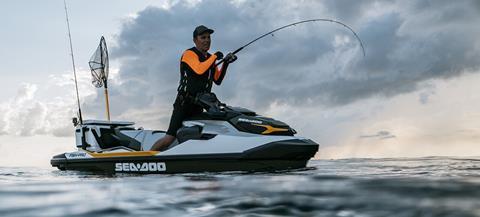 The annual Red Dot Design Award is an international competition presented by the Essen, Germany-based Design Zentrum Nordrhein Westfalen recognizing excellence in product design, communication design and design concepts. Companies from 54 countries representing 8,697 brands and communication design works participated in the annual competition this year, with BRP recognised for seven products in all including its Sea-Doo FishPro and Sea-Doo RXT-X personal watercraft.
"This recognition demonstrates BRP's thirst for innovation, and its success as a pioneer in the industry", said BRP Senior vice-president, design, innovation and creative services Denys Lapointe in a statement.
Last year, BRP marked a record year with 15 design awards in total.