US jack-plate manufacturer continued to grow both product offerings and international market share during the recession
Recognising members who exemplify export success through a demonstrated commitment to exporting, the National Marine Manufacturers Association (NMMA) in the US has named Bob's Machine Shop as a 2019 Global Star export honoree.
Based in Tampa, Florida, the family-owned business manufactures jack-plates, which raise and lower an outboard motor vertically to maximise performance. While a uniquely – and almost exclusively – an American boating accessory, jack-plates were virtually unheard of when Bob's began a focus on exporting 15 years ago.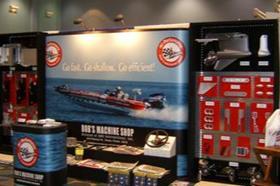 According to an NMMA news release, the Pelini family – which purchased Bob's in 2003 – "knows that to be locked into the US economy alone is not a prudent business strategy; that's why they remain committed to promoting their brand worldwide."
Bob's Machine Shop continued to grow both product offerings and international market share during the US recession.
Tapping family patriarch Greg Pelini's international sales experience, the Bob's team knew it would have to educate a global audience to just what a jack-plate it, and does. So, to enhance their international presence, Bob's Machine Shop began shipping an outboard engine equipped with their jack plate to shows like IBEX, METSTRADE and Dubai so customers could witness the full function and benefit of the equipment on site.
The company focused on Japan, Singapore, Thailand, Australia and other markets with emerging wealth, according to engineering VP Mark Pelini.
"By being innovative, having a good, quality product and marketing it correctly, we've grown substantially over the past 15 years," Pelini told IBI in an earlier interview, adding that Bob's participation at METSTRADE was a cornerstone to its growth. "We've met some suppliers here, over the years, we've met some international dealers here," Pelini said.
Other 2019 NMMA Global Star recipients include Dr Shrink, HydroHoist Marine Group, Grady-White Boats, Spurs Marine and Bellingham Marine Industries.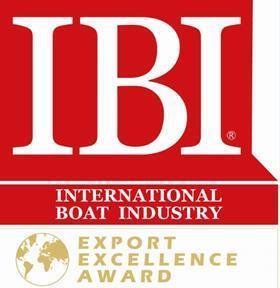 While you're here, why not enter the 2019 US Export Excellence Awards?
Deadline for entries is fast approaching!
Don't miss out on a major opportunity to show the world you mean business. There are only a few weeks left for US firms to get their entries in for the 2019 Export Excellence Awards, with the winner announced at the IBEX Industry Breakfast to be held at the Tampa Marriott Waterside hotel on Tuesday the 1st of October. This year the winner receives a host of prizes worth in excess of US$10,000.