Only a few days left to get your nomination in for the Award celebrating the very best in US Export Achievement
US companies are being urged to enter this year's Export Excellence Award, conceived and sponsored by IBI magazine, ahead of the extended August 16 deadline.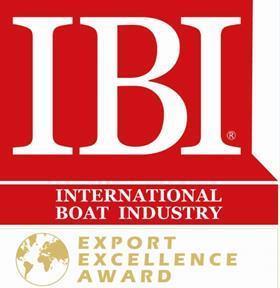 For the second year running the award, designed to recognise excellence in the realm of export sales by US boatbuilders or marine equipment manufacturers, or distributors and manufactures representatives of US products, will be presented by IBI editor Ed Slack at the opening day IBEX Industry Breakfast to be held at the Tampa Marriott Waterside hotel on Tuesday the 1st of October.
The winner will be notified by September 12.
As well as the Export Excellence Award trophy, this year's winner will also benefit from editorial coverage in IBI magazine and its affiliate website IBInews.com. In addition, they will receive two free half page advertisements in IBI magazine and two free annual subscriptions to the IBI Plus international market information website and to the IBI Daily Industry newsletter, representing a combined value in excess of $10,000. The winner will also be rewarded with VIP status and benefits for two people during 2019 at the IBEX show in Tampa and at the METSTRADE show in Amsterdam.
To enter your company in the 2019 IBI Export Excellence Award, click here.