21 February -1 March 2020, Istanbul, Turkey
CNR Eurasia Boat Show marks its15th year in 2020, taking place at the CNR Expo Center in Istabul and billing itself as Eurasia's largest fair venue. An important annual event for the domestic boating market, show producers claim 30% of the industry's transactions stem from the show.
The 2019 visitor profile yielded the following statistics: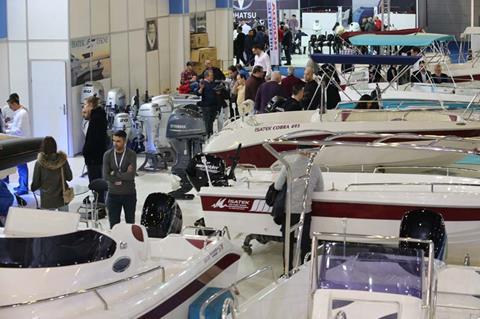 26% first-time visitors
62% reported they were considering buying a boat within a year
43% stated they were planning to upgrade their current boat
A free airport shuttle service is on offer for visitors to this year's CNR Eurasia Boat Show 2020, available between Istanbul Airport and CNR Expo Istanbul Expo Center. Guests who would like to use transportation service should remain in the airport and wait by the "Meeting Point 3 - Buluşma Noktası 3" designated with a yellow sign. Staff will arrive close to the departure time and guide our guests to the transport cars.
DETAILS
Exhibitors: 250+
Visitors: 75,375 (2,275 international)

Europe (including Turkey): 63%
Middle East: 12%
Africa: 10%

Hours: Daily 11:00-20:00, Sunday 11:00-19:00
IFBSO Member: Yes (Silver)
Venue
CNR Expo Istanbul Expo Center, Istanbul, Turkey