With two weeks to go more than 300 boats are expected to be on display
Two weeks before it opens, the Oslo floating boat show says a record number of more than 300 boats in all sizes from more than 80 exhibitors will be on display at famous Aker Brygge in central Oslo.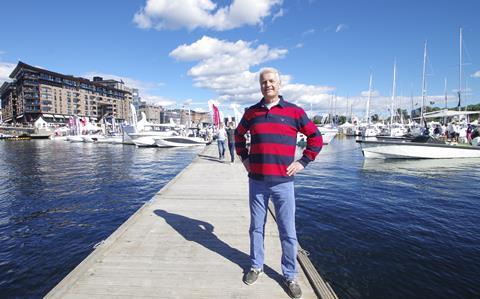 "We would be glad to have more space, this year the show will be completely full", says Leif Bergaas of Norwegian boating association Norboat.
Besides the more than 300 boats, some 50 exhibitors will take part with boating equipment. According to the organisers, this means the Oslo show is the largest floating show in Scandinavia.
Though boats from 4 to 9 metres continue to attract the most customers in the Norwegian market, this year there will be several bigger and more luxurious boats at the show, including one world premiere from a major producer.
"We can see that people want bigger boats when it comes to motor boats. Previously a sail boat of 39 feet was regarded as a big boat, but this year the biggest sail boat at the Oslo show will be 57 feet", Bergaas commented.
This year the show will also host more electrical boats than previously. The Norwegian boat market is still in the early stages when it comes to the going electric, although the car market in Norway is one of the most electrified in the world.