14 Custom Line launches in 2019
Custom Line is celebrating the end of 2019 with a total of 14 launches having left the yard this year – three of which were delivered in the last quarter. The latest launches from Ferretti Group's Superyacht Yard in Ancona were a Custom Line 106 (launched October 28), and a Navetta 42 and Navetta 48 that took to the water on December 3 and December 12 respectively.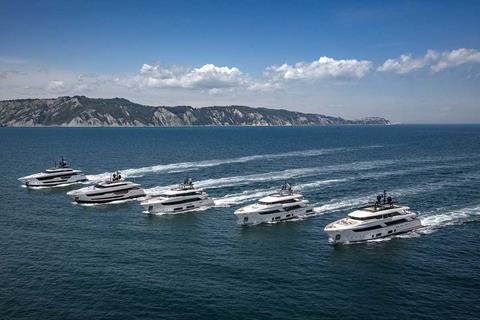 Ferretti Group's Superyacht Yard in Ancona also builds the steel and aluminium mega-yachts for the CRN, Riva and Pershing brands, as well as the entire Custom Line fleet. The latter will be completed by the arrival of the new Custom Line 140' for the planing line, the result of collaboration between the Product Strategy Committee, led by the engineer Piero Ferrari, the Group's Engineering Department and the Francesco Paszkowski Design studio, and by the new Navetta 30 and Navetta 48, part of the semi-displacement line that are the result of the new collaboration with the architect Filippo Salvetti for the exteriors and Antonio Citterio Patricia Viel studio for the interiors.