Sao Paolo-based yard officially begins production of its latest custom model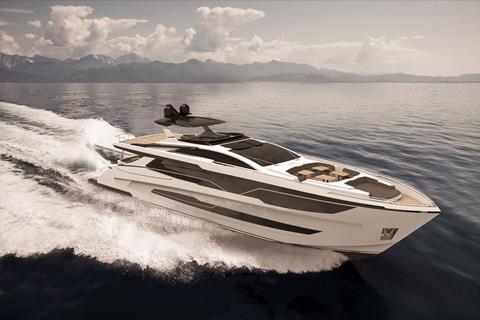 Brazilian shipyard Sedna Yachts has officially commenced production of its new 'One Hundred Feet', a project signed by Italy's Marino Alfani Design.
The 100ft custom yacht with streamlined contours has been created with two different layouts, meeting the needs of both European and Brazilian owners alike.
"All my designs, despite their diversity, share a few standout features," says Bergamo-based designer Marino Alfani, owner of the firm set up in 2007 that bears his name.
The first sketch of the One Hundred Feet project dates back to 2017. Created as a sporty boat, it underwent various changes over the months, inspired by a different concept of what it means to go to sea.
The owner of the first unit, sold two years ago, wanted a more livable yacht on which recreation is more important than sportiness. For this reason, the yacht has been partially redesigned, with the addition of a deck and the creation of big outdoor spaces for socialising.
The first unit, with the layout designed for Brazilian owners, stands out for the continuity between the living area, the kitchen and the cockpit, giving it a more recreational feel. The bow section of the Main Deck is occupied by a spacious, light-filled, full-beam owner's cabin, while the guest night area on the Lower Deck consists of three big double staterooms and three cabins with twin beds.
The second version of the layout, created for the European market, has a more traditional organisation of the day area, with better separation between dining, living and cooking spaces.
The decor of this first unit stands out for its great originality: the spacious, welcoming and refined settings abound in wood, juxtaposed in perfect harmony with glossy lacquered surfaces and leather and steel accents.
The next units (the sales of the second and third units are currently being negotiated) can be decorated according to the owner's wishes – from contemporary and innovative styles to more classical tastes.
The One Hundred Feet will be presented in the summer of 2020.