Andrea Frabetti tells IBI about bold plans to double the Sunseeker portfolio
The appointment of new CEO Andrea Frabetti heralds a new era for Sunseeker as the UK builder becomes laser-focused on speeding up both its strategic and manufacturing processes to ensure its first to market with innovation.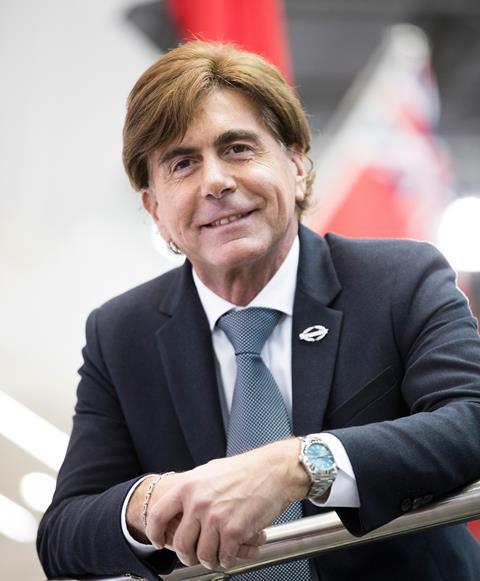 Frabetti will spearhead a new Strategic Committee along with chief financial officer Mike McMillan and chief operations officer Michael Straughan and working closely with its executive committee, to focus on further developing the strategic framework for the business and driving the Sunseeker brand forward. Central to that framework, Frabetti told IBI, was the expansion of its product portfolio. Sunseeker currently has 11/12 product offerings across its Yacht, Sport Yacht, Predator, Manhattan and Hawk ranges.
According to Frabetti, Sunseeker has been given the go-ahead by its shareholders to double that offering within the next four years. "It's a strong plan, and a challenging one, given the competition in the marketplace," Frabetti told IBI on the day he was named CEO, adding that the expansion would include a move into new product segments as well as a push to improve the differentiation between its various lines.
Frabetti made it clear that investments, described as being in the "multiple millions", had already been earmarked to ensure a feasible and sustainable product growth plan based on its current manufacturing footprint in Poole, Dorset. He also hinted at a potential cooperation with another builder, details of which would be revealed soon, along with more specifics on product.
"To create the best value we have to make quick decisions to ensure our innovations are fastest to the market – to do that in a management company you have to be lean and work closely together."
On the announcement of his new role, Frabetti addressed the Sunseeker workforce, telling them that every manager and team member had to have the "Robert Braithwaite mentality - to always think about the customer and to instil a lot of love and passion into what they are doing." Frabetti also reassured them that the British heritage of Sunseeker would only be cherished and built upon.