2020 to be heavily focused on new catamaran models as Florida-based builder expands factory and workforce
Invincible Boat Company, the saltwater sport fishing and high-performance boat brand headquartered in South Florida, is setting out its 2020 agenda with plans to move into international markets.
The international push will be headed up by industry veteran, Ian Birdsall, whose career includes developing international business for MasterCraft Boat Company where he established and developed the business operations of the brand in over 30 countries.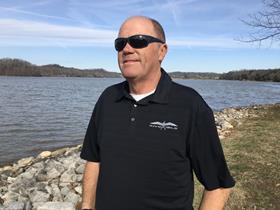 Birdsall has joined the team at Invincible Boats as VP of International Business and will work alongside his longtime colleague John Dorton who is president and CEO of the Company. Dorton, a 25 year industry veteran, was with MasterCraft from 1996 until 2012 by which time he was also president and CEO. He has served on the board of the National Marine Manufacturers Association.
Birdsall says, "It's an exciting time in the Company's development and I couldn't resist the challenge of taking the Invincible Boat brand into the international arena where I know it will be well received. The product development and the quality build and craftsmanship, alongside the Invincible team's approach to customer service, impressed me right away. The Company has all the ingredients necessary to be a world-class brand and it's great to be introducing the boats to important markets outside of the US. It's the perfect time in the Company's development to make this move."
A 50,000 square feet factory expansion will complete this month at the Florida headquarters in Opa-locka and the addition of 50 new employees will take the workforce there to over 300. The expansion includes a factory showroom and facilities for sea trials are nearby.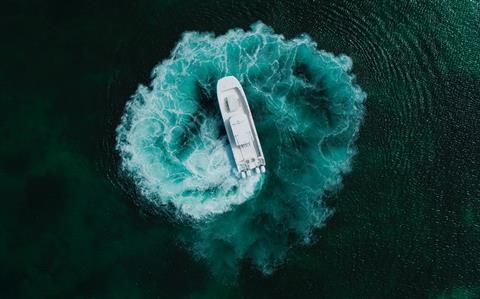 "Invincible will continue to focus on exceptional build quality with levels of comfort not typically associated with the offshore fishing industry. Invincible boats are built to standards far exceeding the industry norm and are renowned for giving a smooth, fast and dry ride. The attention to detail and variety of layout options make for a very comfortable and family-friendly ride too," says Birdsall.
2020 will be heavily focused on new catamaran models and there will be more information on that at the Miami Boat Show. The patent-pending catamaran hull incorporates the best elements from Invincible's monohulls with the additional stability provided from a multihull design. The hull was designed by Morrelli & Melvin, creators of many of the America's Cup sailing yachts. The hybrid semi-asymmetric design eliminates undesirable characteristics present in many powered catamarans. As a result, Invincible's catamarans can manoeuvre at high speeds as well as a monohull, along with comfortably handling quartering and following seas.