Funding supports projects to grow participation in boating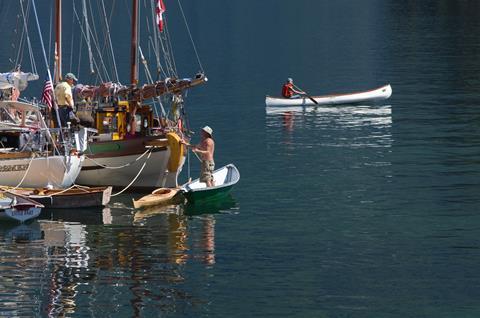 Boating BC, the recreational boating industry trade association for Canada's westernmost province, has announced that it will award more than C$20,000 in grants and scholarships to support a wide range of initiatives aimed at positively impacting recreational boating opportunities in British Columbia.
Funded by proceeds from the Vancouver International Boat Show, the annual grants provide financial support to not-for-profit organisations for projects related to capital infrastructure, events or initiatives deemed to increase participation in recreational boating or otherwise help to grow the recreational boating industry in BC.
Funding recipients in 2019 include the Surrey Sailing Club, the Pender Island Jr Sailing Association, the Oliver Parks and Recreation canoe program, the Canadian Recreational Yachting Association, the BC Marine Parks Forever Society, the Living Oceans Society, the Pacific Salmon Foundation, and the BC Yacht Brokers Association.
"Part of Boating BC's mandate is to invest in initiatives that will help support and grow the recreational boating industry at the grassroots level, and in their own way each of the organisations that have received a grant or sponsorship are doing just that," said Boating BC president, Don Prittie. "Whether specific initiatives promote water safety, improve education or increase access to the boating lifestyle, to each of the non-profit groups and their volunteers, our association offers its congratulations and thanks."
The Boating BC Association represents the recreational boating industry across British Columbia and is comprised of more than 300 member businesses.