US boating advocacy group spearheading effort to fund upgrades to Great Loop route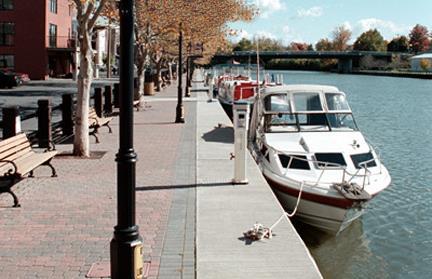 American boating advocacy group BoatUS is spearheading a community engagement program that seeks input from boaters on potential upgrades to New York State's Erie Canal, a popular boating destination and part of North America's Great Loop cruising route.
A series of Reimagine the Canal stakeholder meetings scheduled through the rest of this month in the communities along the Erie Canal aim to prioritise user concerns and identify new uses of the historic waterway. Recreational boaters in the region have long complained that current management practices for the Erie Canal ignore the needs of recreational boaters.
"Any boater who uses the canal, including local boat owners, the cruising community and boaters interested in doing the Great Loop should speak up now or attend an event if they can," says BoatUS manager of government affairs, David Kennedy. "While the state has previously invested in the canal's future with more recreational boating amenities such as safe harbours to tie up for the night, we want to ensure that recreational boating is not minimized in the current decision-making process."
While recreational boating in general has declined from its peak 30 years ago with a corresponding drop in canal traffic, New York remains the third highest US state for recreational boating economic activity, with a US$8.4bn annual economic impact. The state has more than 440,000 registered recreational vessels.
Details on meeting dates and locations can be found on the Reimagine the Canal website, along with a link to provide feedback online.