More than 90% of Finnboat members are in favour of shifting back the summer holidays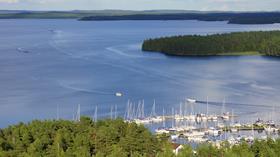 Marine companies in Finland are calling for a change to the summer school holiday period, requesting that schools close at least two weeks earlier in August.
According to Finnish marine industry association Finnboat, changing the holiday timing would boost domestic travel, given Finland's typically uncertain weather conditions in June and the inclination of holiday-makers to head abroad during that month.
"We have seen it this year, too, how the short duration of the travel season in Finland puts business owners at guest marinas in a very challenging position," says Finnboat MD Jarkko Pajusalo.
"At present, the travel season is just way too short. It is no wonder that the Finnboat membership are concerned about it: in a survey among our members, as many as 91% were in favour of shifting back the summer holidays."
A report commissioned in spring 2018 by the Ministry of Economic Affairs and Employment of Finland indicates that shifting back the summer holidays by just two weeks would create 1,300 more man-years in the travel industry and improve the services available for travellers, including boaters, particularly in August.
The travel industry reckons that the positive effects would be even more substantial were the holiday period shifted back to begin only at Midsummer and terminate at the end of August.
"Therefore, Finnboat takes the stand that the Finnish government should launch a comprehensive study on the effects of changing school summer holiday timing both on education and the national economy," Pajusalo states.
Finnboat believes that the proposed change of summer holiday timing and the resulting boost to domestic holiday travel would also strengthen the Finnish boating industry's position as a significant provider of employment.
Companies in the field directly employ 3,500 people, while the total employment effect lies between 4,000 and 6,000 people.
In the previous year, as much as 73% of Finnish boat production was exported.
According to Finnboat's Pajusalo, the mood in the industry is cheerful. "After last April, each subsequent month has represented growth over the corresponding month last year," he says. "Additionally, the number of watercraft registrations for the entire year is up by over 7%, and the boatyards have seen their order books fill up, which puts them in a good position for next season."